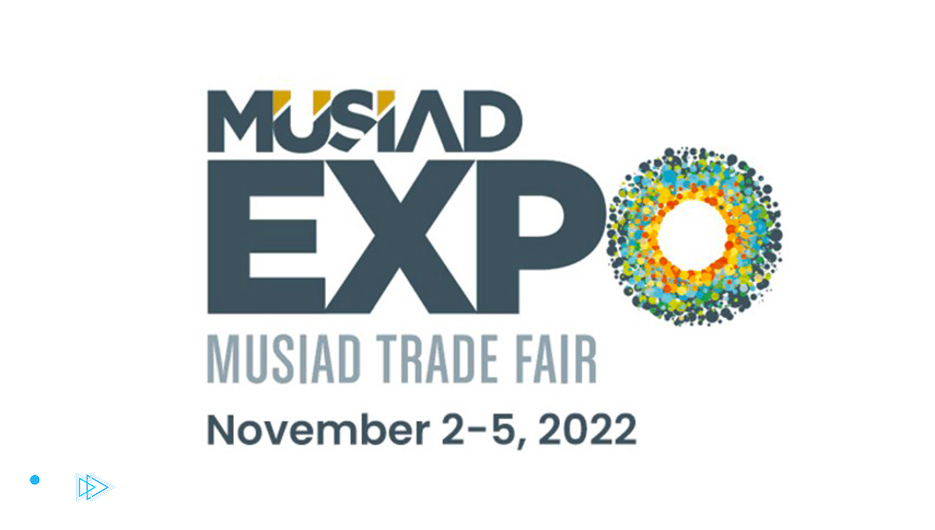 "MÜSİAD EXPO" is one of the most prominent trade fairs in Turkey and the region and the 19th edition of this fair will be held from 2-5 November.
It is expected that more than 100,000 visitors and participants from 124 countries will attend the exhibition, which will be organized at the TÜYAP Center in Istanbul.
It is noteworthy that the MÜSİAD EXPO Diversified Trade Fair is organized once every two years by the Association of Independent Industrialists and Businessmen.
"MÜSİAD". This exhibition serves as an important commercial forum between the procurement committees from different countries and the business leaders in Turkey.
For his part, Chairman of the MÜSİAD Association "Mahmoud Asmali" explained that the percentage of people's gratitude from the "MÜSİAD EXPO 2020" has reached 97% despite the Corona pandemic, noting that the "MÜSİAD EXPO 2022" will determine the features of global trade.
Asmaly added, "In our previous exhibition (MÜSİAD EXPO 2020), which we organized on an area of ​​about 14 thousand square meters, we were able to receive visitors who came from 102 countries around the world, and our exhibition was the only one of its kind that was organized during the days of the Corona pandemic." .
Regarding this year's exhibition "MÜSİAD EXPO 2022", Asmali added: "We have been organizing (MÜSİAD EXPO) since 1993, and our exhibition this year will be the largest compared to previous years, and we will receive more than 100,000 participants and visitors from 124 countries from around the world, where participants and visitors will come to us. From Asia, Europe, Africa, the Middle East and North Africa, especially from Azerbaijan, Russia, Qatar, Saudi Arabia, Morocco, Nigeria, Pakistan, Iran and Algeria, our exhibition will provide the procurement committees with an opportunity to meet with business leaders and company representatives in Turkey, so we feel very excited to organize this exhibition."
MUSIAD EXPO 2022 supports Turkey's aspirations for 2023
Asmaly also touched on diplomatic and commercial activities, pointing out that the "MÜSİAD EXPO 2022" exhibition will include holding a meeting of ambassadors of the Group of Eight developing Islamic countries, stressing that the exhibition supports Turkey's aspirations for the year 2023. He said:
"(MÜSİAD EXPO 2022) is the heart of diplomatic trade, as it is the largest and most comprehensive and diversified trade fair in Turkey. On the sidelines of this exhibition, we will organize the International Labor Forum and many different activities, where we will bring together our representatives outside Turkey, ambassadors, consuls, honorary consuls and businessmen in Turkey. We will also hold a meeting of the ambassadors of a group The eight developing Islamic countries, and we aim to bring the value of Turkish exports to 300 billion dollars in 2023."