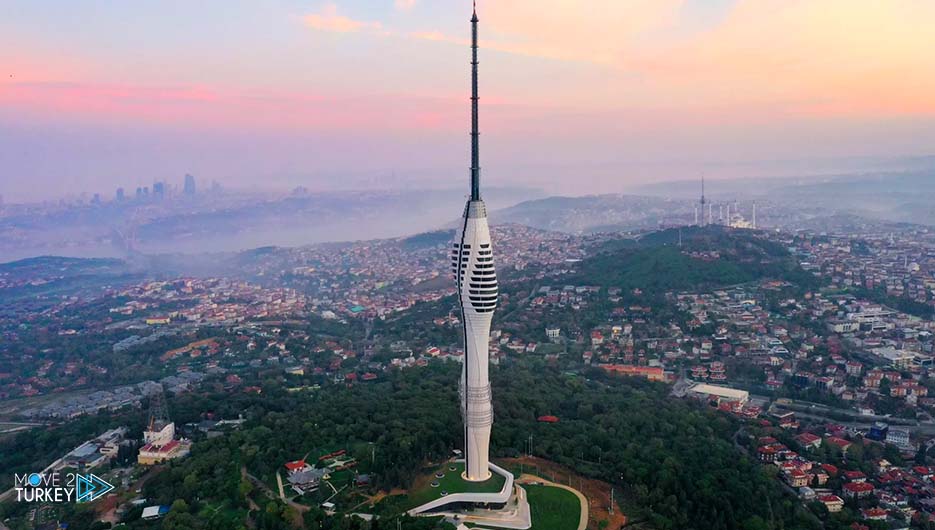 The Minister of Transport and Infrastructure, Adel Kara Ismailoglu, announced that more than one million and 36 thousand people have visited the Çamlıca Tower in the Asian side of Istanbul since its opening in 2021.
In a statement on Wednesday, the Turkish minister indicated that the tower has become one of the most important pillars of the city of Istanbul, and that it attracts the attention of residents and visitors of all ages.
He stressed that Turkey has been able to implement giant projects in just 20 years.
Construction of the Çamlıca Tower began in 2017, and Turkish President Recep Tayyip Erdogan opened it on May 29, 2021.
The tower is 369 meters long, 587 meters above sea level, and consists of 49 floors, each 4.5 meters high, of which 4 floors are underground.
The most prominent landmarks of Istanbul can be clearly seen from the tower, such as the July 15 Martyrs Bridge (the anniversary of the failed coup attempt in 2016), the Çamlıca Mosque and the Princesses Islands.
It was built to eliminate visual pollution by unifying the television transmission towers that were scattered in the area.
The tower contains 4 floors dedicated to viewing landscapes, with two floors for restaurants and two floors for viewing, so that the viewing floor can accommodate 200 people at the same time.