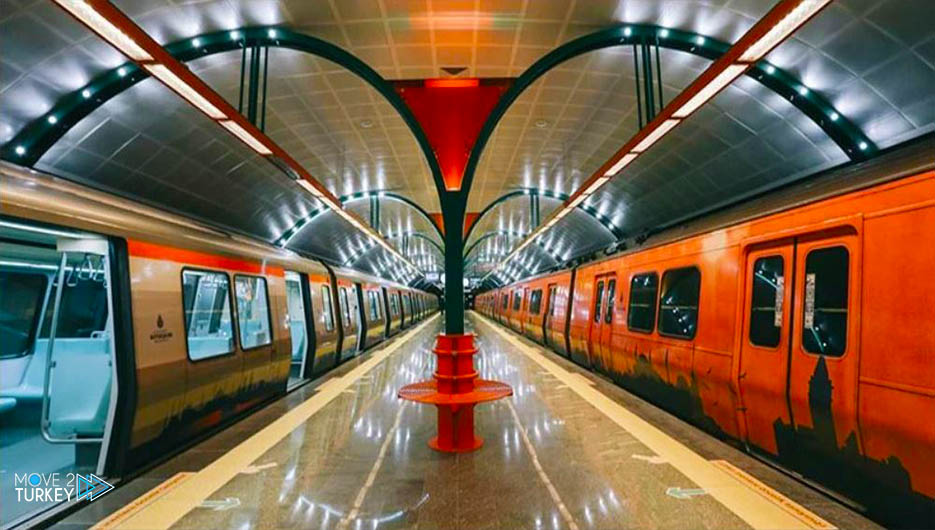 Within the scope of the new type of Coronavirus (COVID-19) measures, and in view of the "complete lockdown" that will start tomorrow.
Istanbul metro, tram and cable car services have been arranged, as it is in the statement made by Istanbul Metro.
It was recalled that the curfew will be applied from 19:00 on Thursday, April 29th, until 05:00 on Monday, May 17th, with the circular of the Ministry of Interior.
The statement stated that the trips were arranged from April 29, 2021, in order to prevent health care workers and citizens from working due to their mandatory duties during the restriction period.
Available stations during restriction:
M1A Yenikapı-Ataköy / Şirinevler
M1B Yenikapı – Kirazlı
M2 Yenikapı – Hacıosman
M3 Kirazlı-Olimpiyat – Başakşehir
M4 Kadıköy – Tavşantepe
Miye-Kirazlı.
Mescid-i Selam and T5 Cibali-Alibeyköy Cep Otogarı lines will also be in operation at intervals.
Its duration is 15 minutes between 06.00 – 21.00, and the flights will end at 21.00.
The companies will also follow the arrangements made on a daily and hourly basis, and if necessary, the frequency of flights will be adjusted.
The service will not be available on some lines
During restriction, the following line service will not start:
M6 University Metro Levent-Hisarüstü / Boğaziçi
F1 Taksim – Kabataş funicular
T3 Kadıköy – Moda
TF1 Maçka – Taşkışla
TF2 Eyüp – Piyer Loti fonts.
The statement stated that the operation will start on all lines as of 05:00 on Monday, May 17th.
Citizens will also be able to use IETT vehicles that operate on the same roads as closed lines.