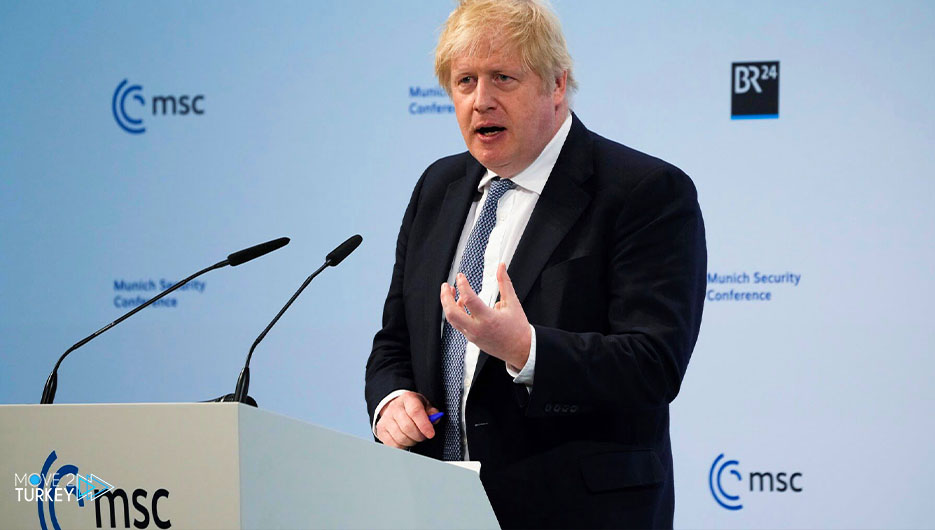 British Foreign Secretary Liz Truss has declared that the world needs to prepare for a "worst-case scenario" for a Russian invasion of Ukraine next week.
"We need to prepare for the worst scenario, and this scenario could happen next week," she said in a speech at the Munich Security Conference on Saturday.
"The truth is that Russia wants to turn back the clock, they want to turn the clock back to the 1990s and earlier," she added.
And the British minister went on to say that "misinformation about the conflict multiplied last week," noting that "mock operations" were fabricated in the Donbass region of eastern Ukraine to use as a pretext to launch an attack on Ukraine.
Trass expressed fear that "Russia will not take seriously the possibility of reaching a diplomatic settlement."
The minister accused Moscow of refusing to "enter into talks," and said: "We need to be strong because that is the only thing that Russia understands."
She also warned that the current global security architecture "is not sufficient to deal with the new challenges we face."
According to Ukrainian officials, Moscow recently massed more than 100,000 troops near their country's borders, raising fears that Russia is planning a military attack against its neighbor.
Russia denied its willingness to invade, and accused Western countries of undermining its security through NATO's expansion towards its borders.