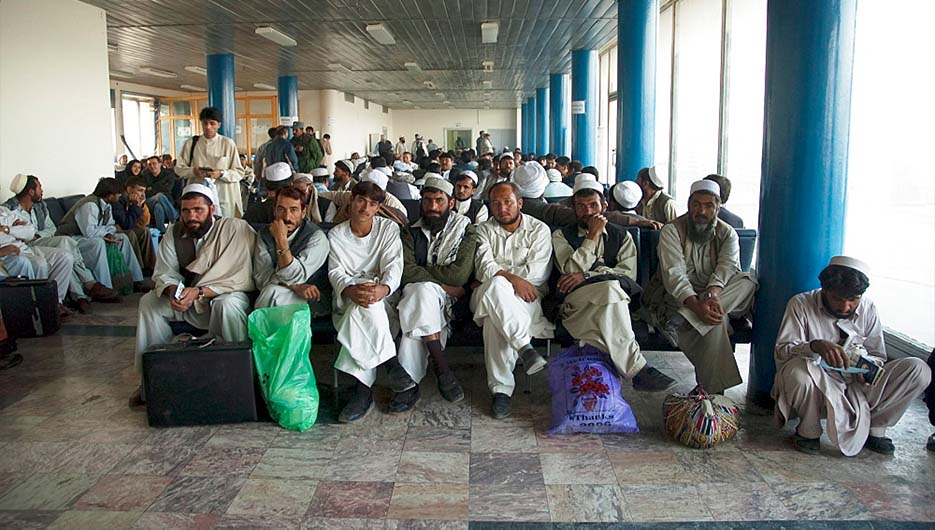 Thousands of people continue to wait around Hamid Karzai International Airport, Afghanistan's open gateway to the outside world after the Taliban took control of the capital, Kabul.
Children are among the biggest victims of the chaos surrounding the airport, thirst and high temperatures exceeding 35 degrees.
Children sometimes play indifferent to the chaos around them, sometimes stick to their parent's side when they are frightened, and risk being crushed by the crowds around the airport.
Turkish soldiers operating in Afghanistan are extending a helping hand to those waiting for evacuation at airport checkpoints.
During their patrols, they distribute food and water to the children.
About 4,500 US soldiers temporarily control Kabul airport.
Some 900 British soldiers are also patrolling the site to secure evacuation flights for foreign nationals and their fellow Afghans.
And set up "Taliban" militants checkpoints around the airport, and prevent Afghan citizens from entering without travel documents, according to the British Broadcasting Corporation "BBC".
In recent weeks, the Taliban managed to extend their control over the border crossings, and on August 15, the movement's militants entered the capital, Kabul, and took control of the presidential palace.
President Ashraf Ghani left the country and arrived in the UAE, saying he did so to "prevent a massacre".
This control came despite the billions of dollars that the United States and the North Atlantic Treaty Organization "NATO" spent over 20 years to build Afghan security forces.
The Taliban's control coincided with the implementation of an agreement sponsored by Qatar for a US military withdrawal from Afghanistan, which is scheduled to be completed by August 31.