Estimated reading time: 3 minutes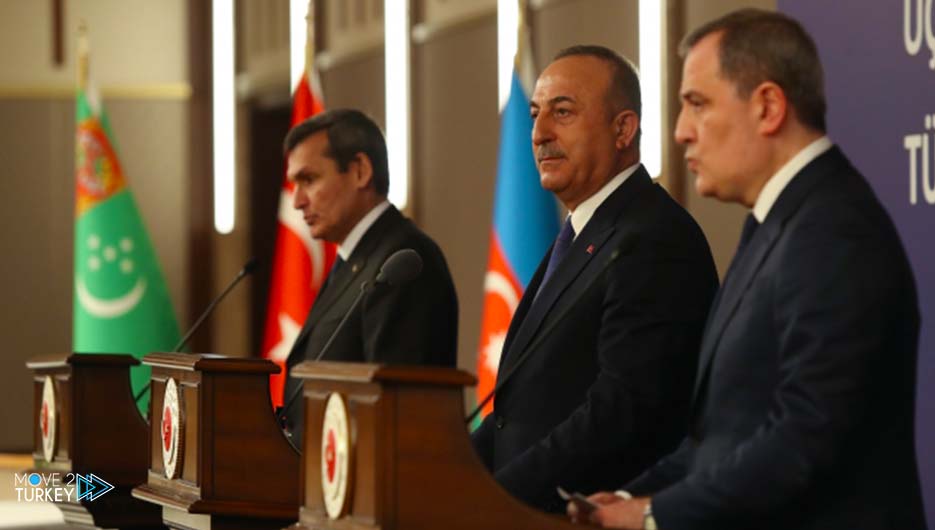 The foreign ministers of Turkey, Azerbaijan and Turkmenistan signed a joint statement. In it, they affirmed the vision of creating an inclusive space for peace, stability and common prosperity between these countries. The importance of developing cooperation opportunities was stressed.
Where Turkish Foreign Minister Mevlut Cavusoglu, Turkmenistan Foreign Minister Rashid Meridov and Azerbaijani Foreign Minister Ceyhun Bayramov signed a joint statement after the fifth meeting.
The three parties also reaffirmed their commitment to the joint declarations adopted in the tripartite meetings of foreign ministers on May 26, 2014 in Baku, January 29, 2015 in Ashgabat, August 28, 2015 in Antalya, and July 19, 2017 in Baku.
The mutual respect and strong support for state parties to sovereignty and territorial integrity within their internationally recognized borders were re-evaluated.
Peace, stability and average luxury
The three parties stressed the comprehensive peace, stability and common prosperity in the region, and stressed the importance of using the tripartite mechanism Turkmenistan, Turkey and Azerbaijan to enhance opportunities for multilateral cooperation.
All parties are also committed to continuing to enhance cooperation in combating terrorism, separatism, extremism and all forms and manifestations of transnational organized crime, drugs and their precursors, weapons, human trafficking, cultural and historical crimes, electronic crimes and irregular migration.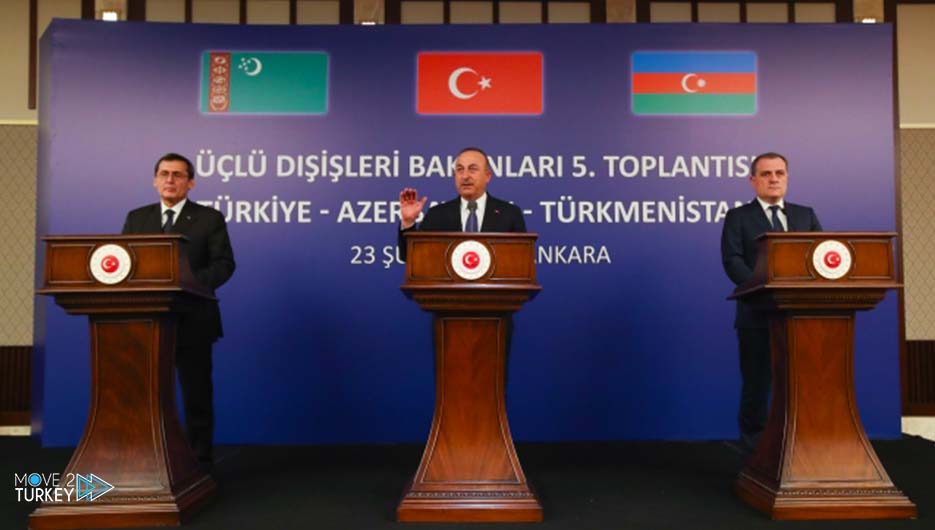 The importance of strengthening economic cooperation
The declaration emphasized the legal basis for economic partnerships between the states parties, as well as the importance of strengthening tripartite economic cooperation.
These parties should also enhance trade and economic cooperation, and use the current capabilities to encourage investment and trade, as well as cooperation through the implementation of joint projects and programs in the fields of customs, energy, transportation, telecommunications, industry, agriculture, science, education, culture, tourism and environment.
Transport and infrastructure projects
The important efforts made to enhance the transit potential of these countries were also highlighted, including the Trans-Caspian Sea Transport Corridor from "East and West".
In this context, they stressed the importance of the efficient operation of sea transport between Turkmenbashi (Turkmenistan) and machinery (Azerbaijan) ports.
Emphasis on partnership in the energy field
The joint statement stressed the importance of partnership in the energy sector in terms of volume, energy resources such as natural gas, and support for energy projects targeting the rest of Europe.