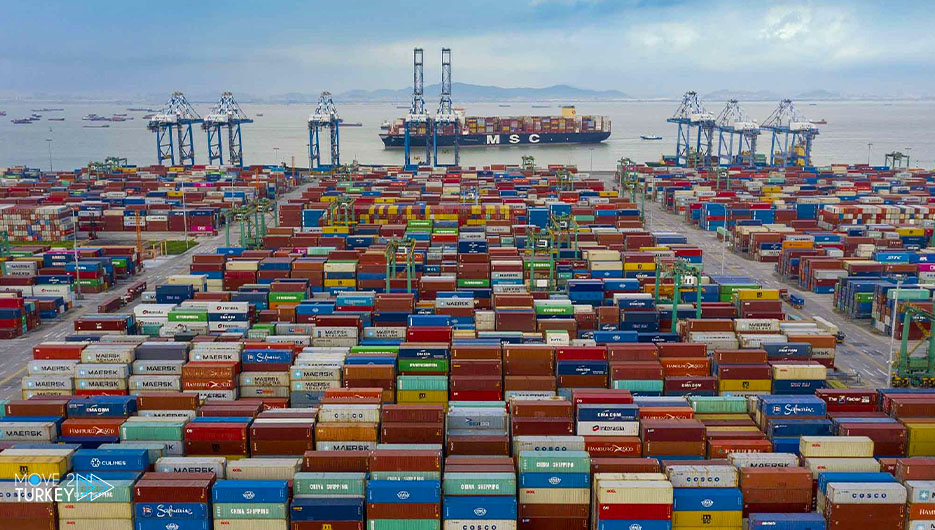 The exports of Turkish companies in Istanbul recorded 14 billion and 985 million dollars during the first two months of the new year.
And the data of the country's Exporters Council was quoted on Sunday that Istanbul's exports recorded an increase of 27.1 percent in January and February of this year compared to the same period in 2021.
The data confirmed that Istanbul's exports in January and February amounted to 14 billion and 985 million and 333 thousand dollars.
Ready-made clothes came at the forefront of goods exported from Istanbul during the mentioned period, with a value of two billion and 379 million and 823 thousand dollars.
And chemicals came in second place, with 2,303 million and 164 thousand dollars, and thirdly, the steel sector, with one billion and 673 million and 310 thousand dollars.
While Germany came at the forefront of the countries importing the most from Istanbul during the same period, with a value of one billion and 435 million and 984 thousand dollars.
The United States came in second place with 844 million and 684 thousand dollars, then Britain with 770 million and 864 thousand dollars, and Italy with 748 million and 390 thousand.