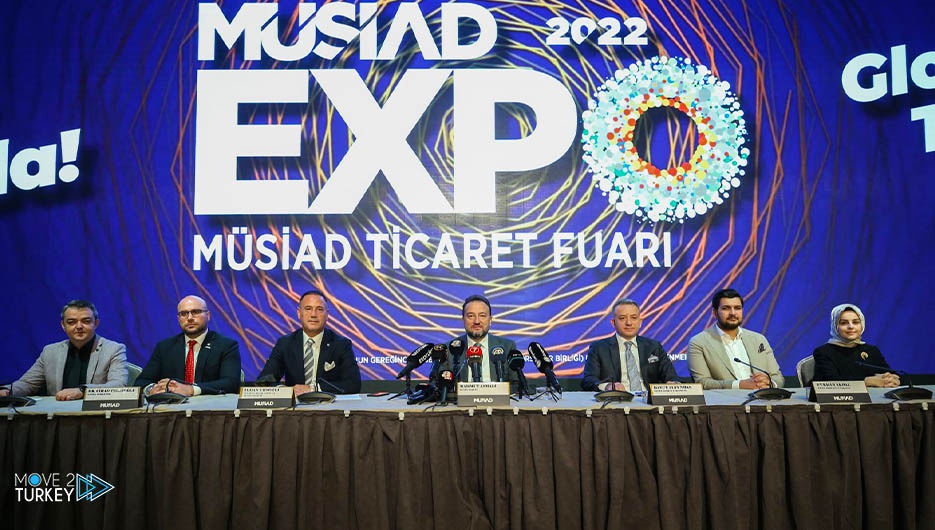 The countdown to the launch of the 19th edition of the "MUSIAD EXPO" trade fair has begun in Istanbul, amid preparations for unprecedented events by the Turkish Association of Independent Industrialists and Businessmen (MUSIAD).
In the context of introducing the exhibition, the president of "MUSIAD" Mahmoud Asmali organized a press conference at the association's headquarters in Istanbul.
Asmali said that "Musiad Expo" will be a meeting point for industrial and commercial delegations and businessmen from different countries of the world.
He said, "There is a large participation from Europe, Asia, Africa, the Middle East and North Africa, and the delegations of Azerbaijan, Russia, Qatar, Saudi Arabia, Morocco, Indonesia, Nigeria, Pakistan, Iran and Algeria will take their place in the exhibition, which is a center of global trade."
He explained that more than 60 sales delegations will visit "Musiad Expo" in its upcoming edition, indicating that they aim to achieve commercial ties worth $5 billion during the exhibition.
He described "Musiad Expo 2022" as "the heart of commercial diplomacy."
Asmali confirmed that this year's edition of the aforementioned exhibition will witness a summit for the ambassadors of the Group of Eight developing Islamic countries (D8), noting that this step is the first of its kind in the history of "Musyad Expo."
Among the unprecedented events in the history of the exhibition is the display of various products of the local defense industries, at the forefront of which is the "Bayraktar TB2" drone and the "Jazari" flying vehicle.
The 19th edition of the "Musyad Expo" will be held from 2-5 November in the "Tuyap Istanbul" fairgrounds.