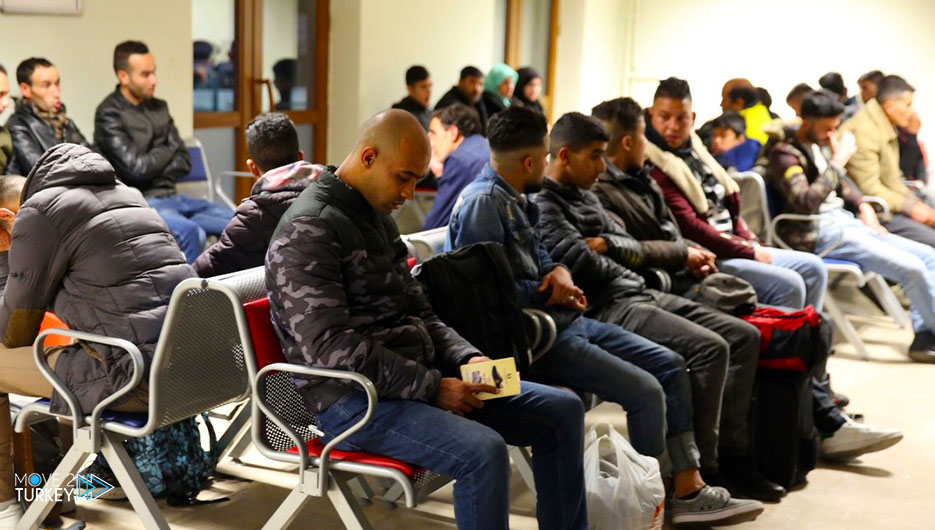 Istanbul State announced on Monday the deportation of 41,000 immigrants out of 148,000 against whom official measures have been taken as part of the fight against irregular immigration.
A statement issued by the state stressed that the fight against irregular migration continues with firmness and with the support and coordination of the Ministry of Interior and the cooperation of the relevant institutions.
The statement confirmed the start of judicial and administrative procedures against immigrants who were proven not to have entered the country legally or were unable to provide identification documents for their legal residence, noting that those who were referred to the Immigration Directorate were deported after checking their cases.
He said, "Measures have been taken against 148,12 foreigners from January 1 to November 4 this year, in the context of combating irregular immigration in the state."
He added that 41,035 irregular migrants (21,824 Afghanis, 4,691 Pakistanis and 14,520 of different nationalities) were deported directly from Istanbul Airport to their countries.
Meanwhile, 100,626 foreigners were transferred to deportation centers in other states, in coordination with the General Directorate of Immigration, to take the necessary measures against them, according to the statement.