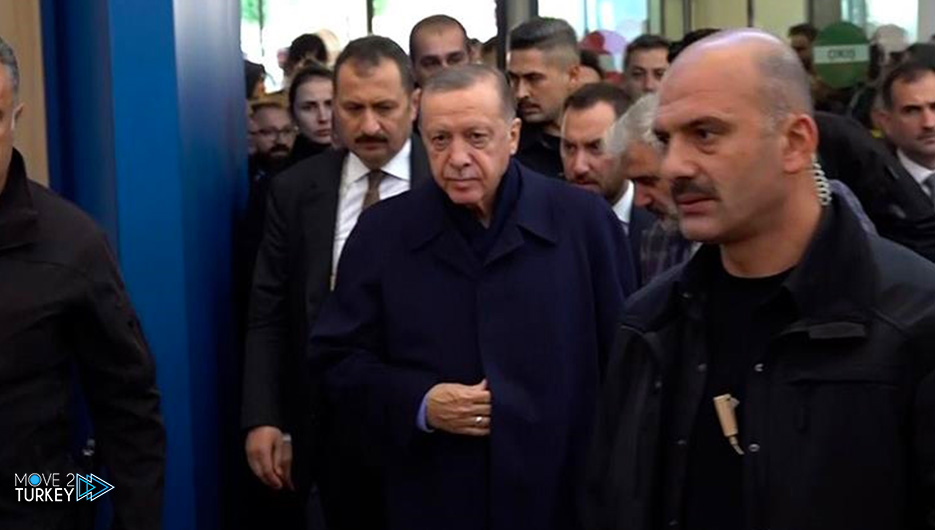 On Sunday, Turkish President Recep Tayyip Erdogan visited the injured in the mine accident in the "Başakşehir Çam and Sakura" medical city in Istanbul.
President Erdoğan visited the departments where 6 injured people from the mine accident are.
The chief doctors were also briefed on the health conditions of the wounded.
The Turkish president was accompanied on his visit by Health Minister Fahrettin Koca, the head of the Justice and Development Party's branch in Istanbul, Osman Nuri Kabaktepe, and the chief medical officer of the hospital, Professor Nurettin Yate.
Speaking to reporters after the visit, the Turkish President indicated that 5 of the wounded are in critical condition, and the sixth is unconscious.
He explained that he had seen the conditions of the wounded doctors without being able to enter their room, while he communicated with the sixth wounded.
Erdogan stressed that they have not lost hope and that the doctors have taken all necessary medical measures and are supervising them around the clock.
He pointed out that the wounded who underwent surgery are in better condition than before.
And on Saturday, Turkish President Recep Tayyip Erdogan announced that the death toll from the Barton mine explosion had risen to 41.
Energy Minister Fatih Donmez said that preliminary investigations showed that the explosion that occurred Friday was caused by a gas leak.