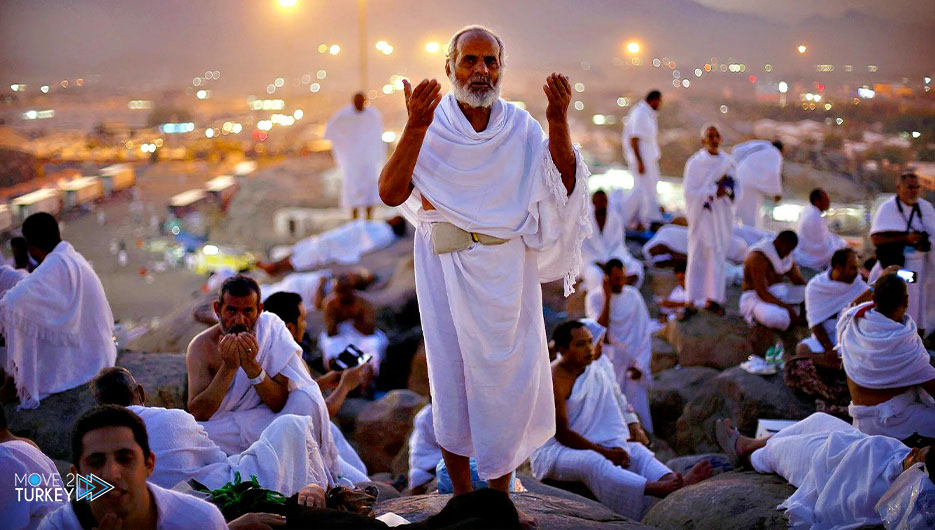 On Thursday, Istanbul Airport witnessed the reception of the first convoy of Turkish pilgrims returning to the country after the end of rituals in the Holy Land.
A Saudi Airlines plane arrived at Istanbul Airport at noon from Jeddah, with the first convoy of returning Turkish pilgrims on board.
The pilgrims were received at the airport by a large number of families, families and relatives, in an atmosphere full of feelings of longing.
Haja Rukia Celik told reporters that she felt sad when she left the Holy Land, but she is very happy that she has performed the Hajj.
In turn, Haj Abd al-Rahman Bozkurt said that he waited 14 years in order to go to the Holy Land, and his wish to perform Hajj this year was fulfilled.
As for the head of the caravan, Ali Eve, who is an employee of Dar Al Iftaa in Istanbul, he said that the rituals of Hajj were very beautiful, and they are very happy.