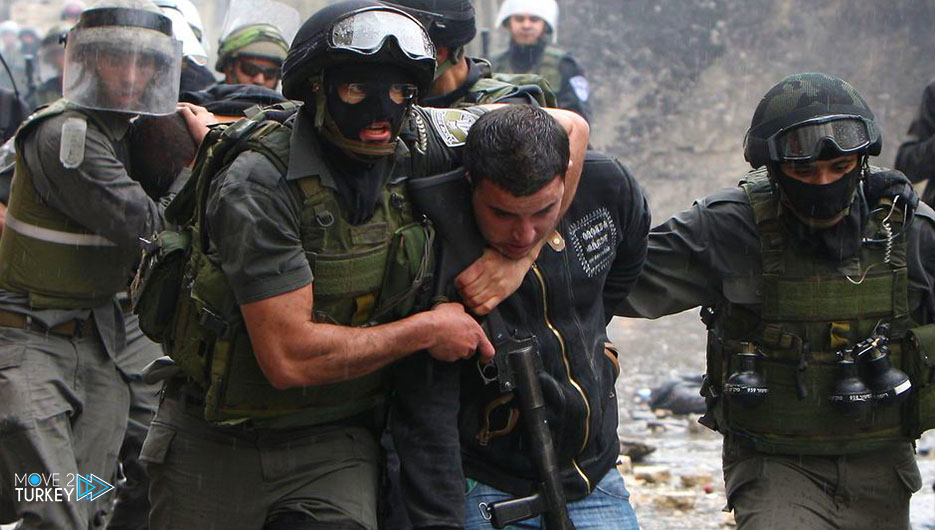 The Israeli police said on Thursday that it had arrested 2,142 Palestinians during the campaign of arrests it carried out among citizens inside the Palestinian territories.
After protests against the Israeli attacks in Jerusalem and the aggression on Gaza.
In a written statement sent a copy of it, the police added that they had filed indictments against 285 of the detainees.
She pointed out that its forces "arrested 2,142 suspects in recent weeks, and 184 indictments were submitted in 380 files, meaning that there are 285 defendants so far."
It stated that 614 people are "still behind bars", while the rest of the detainees were released.
She pointed out that the campaign was carried out "in the wake of the violent incidents in Israel early last month," and said, "The activity resulted in the injury of 322 policemen."
According to the Israeli police, searches and arrests led to the seizure of illegal weapons.
Arab leaders inside the Palestinian territories had called for the release of all detainees who demonstrated to express their opinion rejecting the Israeli attacks in Jerusalem and the aggression on Gaza.
The term "Palestinians inside" is applied to the Arabs residing inside Israel.
Arabs make up about 20% of the number of citizens in Israel (1.8 million people), and they are descended from about 154,000 Palestinians who remained on their lands after the establishment of the state was declared in 1948.
The legal center for the protection of the Arab minority in Israel, "Adala" (non-governmental), said in a written statement that he sent a copy of it.
Last May 24, the arrest campaign was "a war of police, military, night arrests that requires a response from all political forces, parties and the Follow-up Committee alike."
He added, "This is a war of arrests against demonstrators, political activists and minors, which includes large forces raiding the homes of parents and families to terrorize them.
It aims to take revenge on Palestinian citizens for their recent political and national stances.