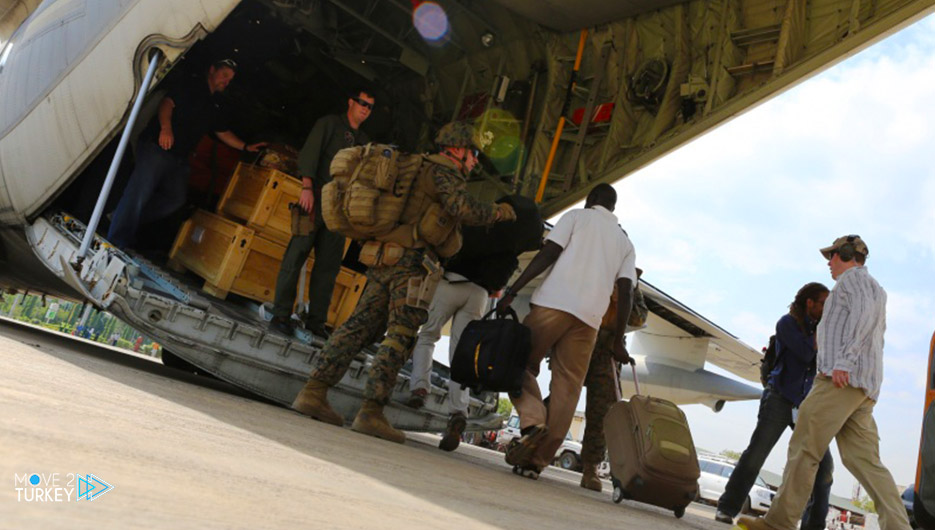 On Tuesday, Iraq began evacuating 240 citizens, the first of its citizens stranded for weeks between the borders of Belarus and Lithuania in Eastern Europe.
This came in a statement by the spokesman for the Iraqi Ministry of Foreign Affairs, Ahmed Al-Sahhaf.
Al-Sahhaf said that "a flight to return the stranded Iraqis and travelers in Belarus and its common border with Lithuania is now heading to Baghdad, with 240 passengers on board."
Al-Sahaf stressed, "Iraqi Airways is making exceptional efforts with the diplomatic cadre residing in Minsk (the capital of Belarus) to provide all the necessary facilities."
For weeks, the Lithuanian government has been preventing hundreds of Iraqis as "illegal immigrants" from Belarus from entering its territory.
This prompted the latter to tighten its borders to prevent the return of these migrants to it, which led to them being stuck between the borders of the two countries in poor conditions.
And on Sunday, the Iraqi government announced that it would work to evacuate Iraqis from the borders of Belarus and Lithuania.
Last week, the European Union Commissioner for Security and Foreign Affairs Josep Borrell said:
"Iraq should justify why Baghdad airport was used to transport migrants to Belarus, from which illegal immigrants slip into Lithuania."
"This is a matter of concern to a member state of the European Union and the entire bloc," Borrell added in a tweet via Twitter.
In response to Borrell, Baghdad rejected the accusations a day later.
She considered, "The flights to Belarus through Baghdad International Airport are legitimate and legal flights, and the arrival of Iraqi tourists to the European country is also legitimate and legal."
On Friday, the Iraqi Foreign Ministry announced that its Minister, Fouad Hussein, had received several calls from Borrell.
In addition to the Minister of Foreign Affairs of Lithuania, Gabrielius Landsbergis, and the Minister of Foreign Affairs of Latvia, Edgar Rinkevich, during which he discussed the immigration file with them.