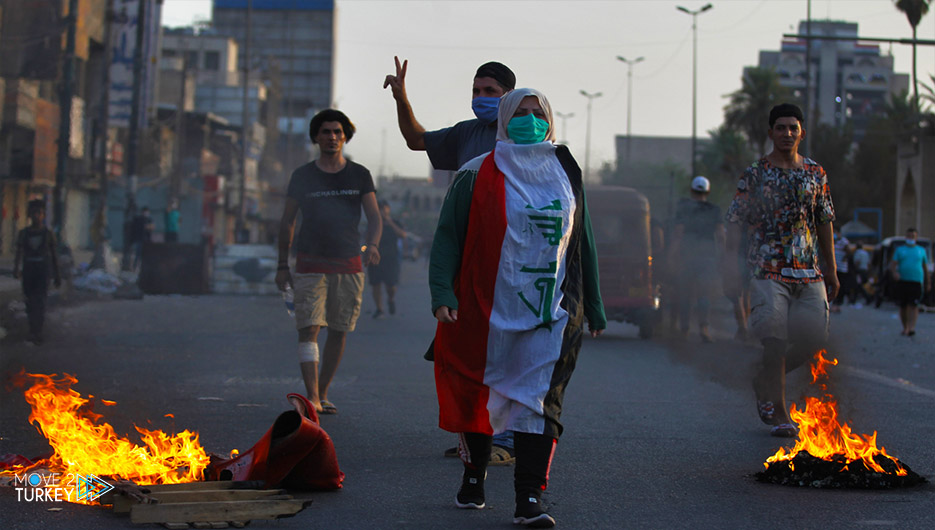 A civilian was killed and 9 others injured in Iraq on Saturday as security forces dispersed a demonstration condemning the power outage in the south of the country.
Eyewitnesses said that "a protester was killed and 9 others were injured when security forces forcibly dispersed a demonstration on Friday evening in the Qala'at Saleh area in Maysan Governorate (south)."
Witnesses explained that the security forces used live bullets and batons to break up the demonstration, which was organized to denounce the power outage in the governorate.
The Iraqi authorities did not issue any official statements about what happened until 8:00 GMT.
The demonstration came in the wake of a complete power outage in the Iraqi provinces, except for the Kurdistan region (north), that is, in 15 out of 18 provinces.
On Friday, the Ministry of Electricity announced the restart of the country's electric power system, after it was suspended for hours after targeting power transmission towers.
In turn, the Iraqi government announced on Friday the acceptance of the resignation of Electricity Minister Majid Hantoush and the dismissal of the director of the Electricity Transmission Company (South) from his post following popular protests over the power outage in the country.