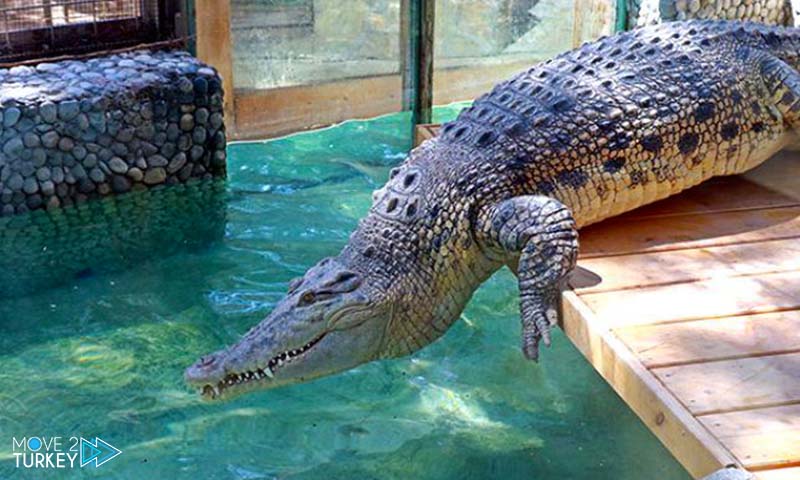 15 years ago, the largest crocodile in Turkey was brought to the Zoo in Antalya, which has an area of ​​650 acres, and contains 127 different animals, and the length of the crocodile was then 3 meters, and with the passage of time it grew up to a length of 5 meters.
The weight of the crocodile, located in the zoo in the Turkish city of Antalya, exceeds 350 kg, and is considered one of the largest crocodiles in Turkey, and visitors come from all over the country specifically to see it in the park and take photos with it.
Turkey's huge crocodile has been named "Muhteşem" (meaning stunning in Turkish) by the zoo management because of its majestic appearance in every sense of the word.
In recent years, the wandering area has doubled in relation to Turkey's huge crocodile, as it is no longer commensurate with the rate of the crocodile's growth, and spaces have also been allocated for the summer and another for the winter.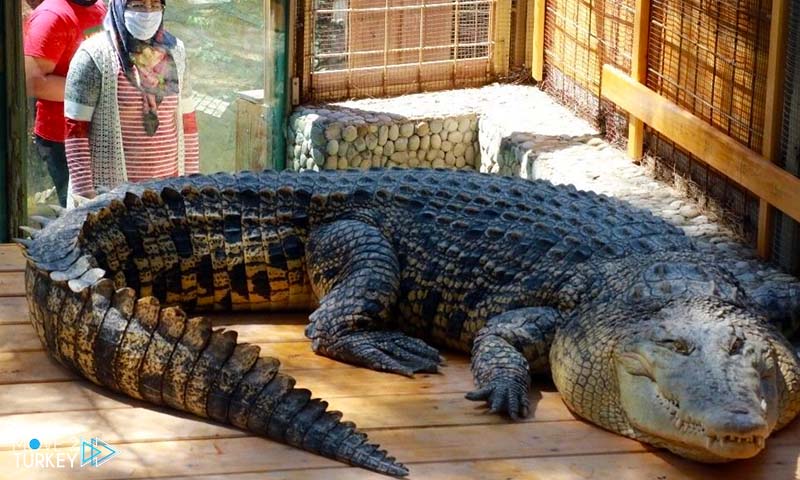 The largest crocodile in Turkey feeds on red and white meat, and it also likes to sunbathe and swim in water.
For his part, the director of the Antalya Zoo branch, Dr. Egel Arson, stated that he is proud to host the huge crocodile that has received care and grown well for 15 years.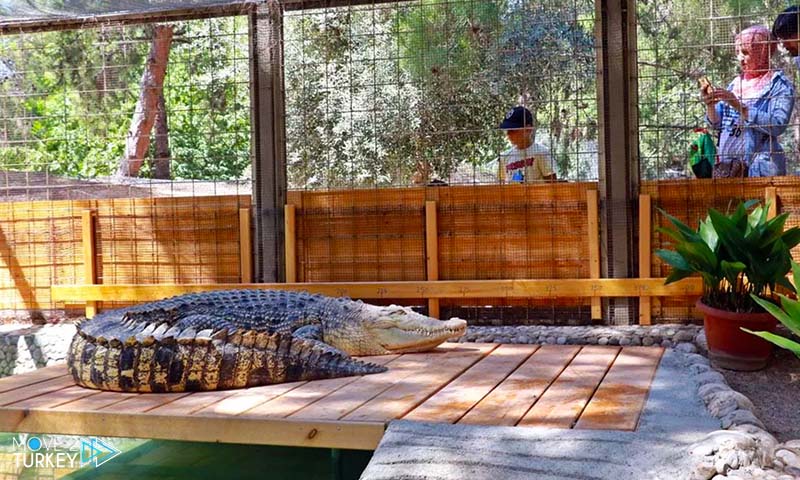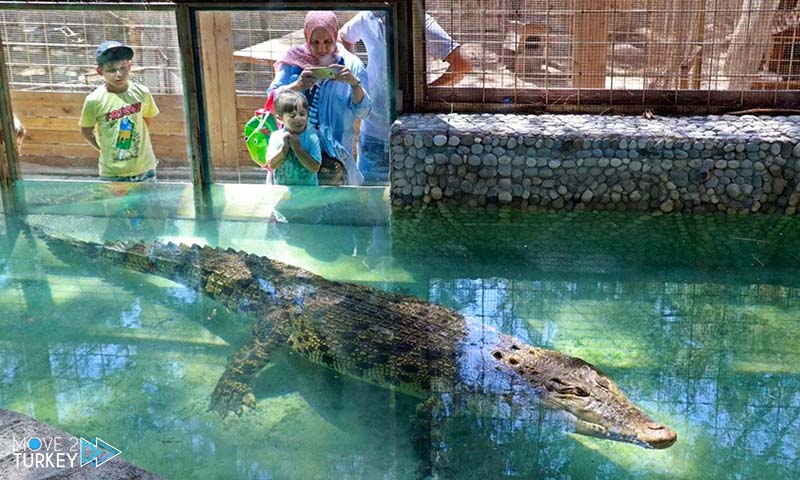 Arson also pointed out that this crocodile is an important attraction in the Zoo in Antalya, where he said: "Visitors can see the huge crocodile through a glass panel from outside, and it attracts the attention of many visitors and tourists, especially children who rejoice when watching it swim."