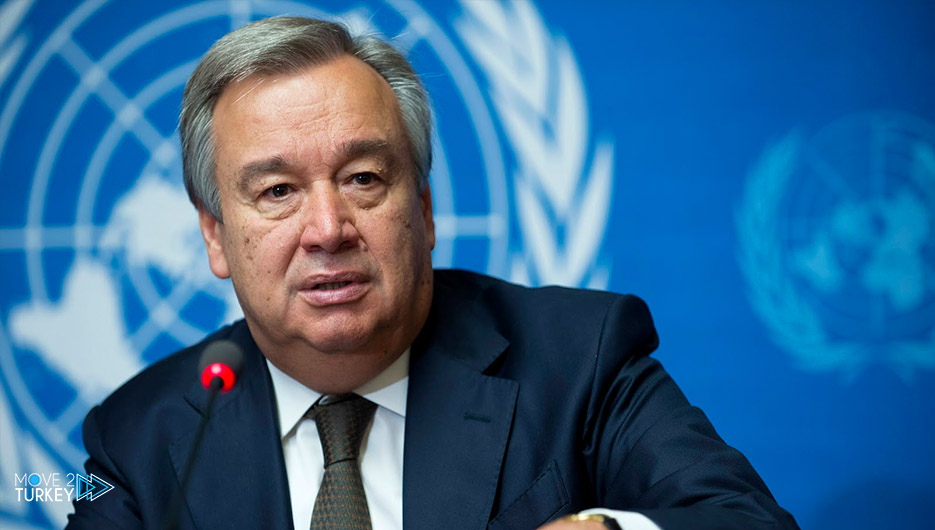 On Wednesday, UN Secretary-General Antonio Guterres said that there is no solution to the crisis in Ethiopia except "through the negotiating table and involving all Ethiopians."
This came as quoted by his spokesman, "Farhan Haq," during a press conference at the permanent headquarters of the United Nations in New York.
"The Secretary-General stresses that in the end the current crisis in Ethiopia can only be resolved around the negotiating table with the participation of all Ethiopians, leaders, and people," the UN official said.
He added: "The Secretary-General is deeply concerned that the recent escalation and widening of the armed conflict.
The declaration of a state of emergency will only aggravate the human rights situation of the people of Ethiopia, so he once again calls for an immediate cessation of hostilities."
Haq quoted the Secretary-General as referring to the seriousness of the findings of a UN report issued earlier on Wednesday.
He revealed that "all parties to the conflict in Ethiopia have been involved in violations, some of which may amount to war crimes and crimes against humanity."
The joint report issued by the Ethiopian Human Rights Commission and the United Nations Human Rights Office stated that an investigation by the two organizations concluded that "there are reasonable grounds.
It is believed that all parties to the conflict in the Tigray (North) region had committed violations of international human rights to varying degrees.
humanitarian law and refugee law, some of which may amount to war crimes and crimes against humanity."
Ethiopia is witnessing escalating tension between government forces and the Tigray People's Liberation Front, following the latter's advance towards strategic areas in the Amhara region.
It is located next to Tigray, which prompted Addis Ababa to declare a state of emergency on Tuesday.
The developments come about a year after the outbreak of clashes in early November 2020 between the Ethiopian army and the "Popular Front".
After the government forces entered the Tigray region in response to an attack on an army base.
On the 28th of the same month, Ethiopia announced the end of a "law enforcement" operation by taking control of the entire region, despite reports of continued human rights violations in the region since then, with thousands of civilians killed.
The conflict caused the displacement of hundreds of thousands, and the flight of more than 60,000 to Sudan, according to observers, while Khartoum says that their number has reached 71,488 people.