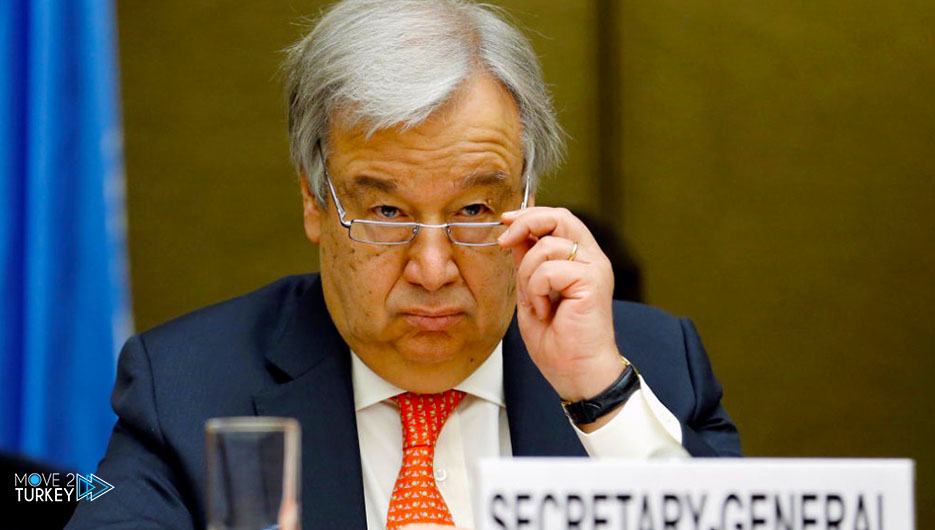 On Sunday, United Nations Secretary-General Antonio Guterres expressed his appreciation for Iran's efforts to extend the armistice in Yemen, and stressed the importance of returning to the nuclear agreement between Tehran and the West through diplomacy.
This came in a statement by the spokesman for the Secretary-General, Stephane Dujarric, regarding the call of Iranian Foreign Minister Hossein Amir Abdollahian with Guterres on Saturday.
The statement stated that "the Secretary-General of the United Nations received a phone call, Saturday, from Iranian Foreign Minister Hossein Amir Abdollahian."
He added: "The Secretary-General expressed his satisfaction with the extension of the armistice in Yemen, and his appreciation for the Iranian efforts in this regard."
The statement continued: "The Secretary-General reiterated his position that diplomacy must prevail in order to return to the full implementation of the Joint Comprehensive Plan of Action (the nuclear agreement)."
Diplomats from Iran, the United States and 5 other countries have been negotiating for months in the Austrian capital Vienna on a deal to restore restrictions on Tehran's nuclear programs.
In return for lifting the economic sanctions re-imposed by former US President Donald Trump after Washington withdrew from the agreement in May 2018.
On the Yemeni issue, the parties to the conflict agreed earlier this month to extend a humanitarian truce in Yemen for another two months, after the end of a similar precedent that began on April 2.