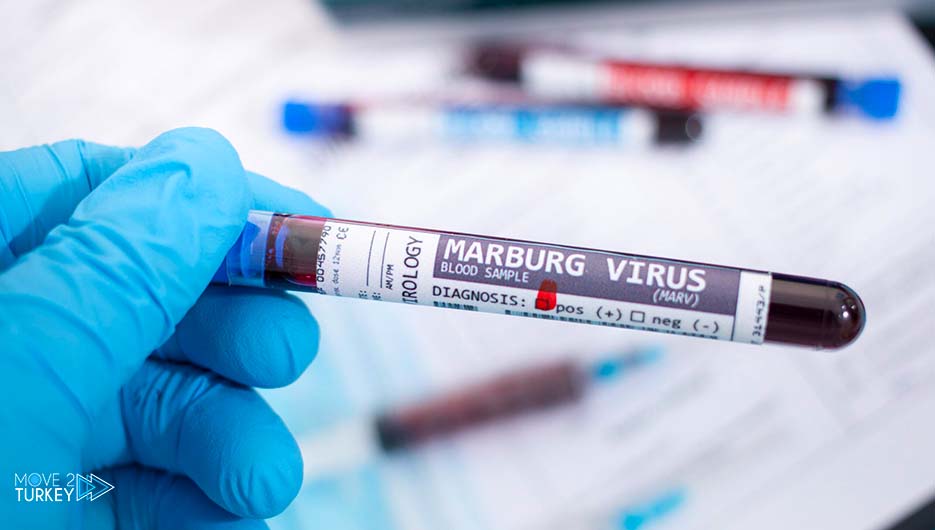 Gulf countries recommended not to travel to Tanzania and Equatorial Guinea due to the "outbreak" of the deadly Marburg virus.
This came in official statements issued by the UAE, Kuwait and Bahrain on Saturday evening, the day after a similar recommendation from Saudi Arabia and the Sultanate of Oman.
And "Marburg", the death rate of those infected with it reaches 88 percent, and it spreads through contact with the blood, secretions, organs, or any other fluids from his body, contaminated surfaces or materials, and last March, 8 people died in Equatorial Guinea, with a follow-up of 34 contact according to the World Health Organization.
And the UAE Ministry of Foreign Affairs said in a statement on Saturday that it "advises citizens of the country to postpone travel at the present time to Tanzania and Equatorial Guinea, after they announced the detection of outbreaks of Marburg virus disease."
The UAE called on "its citizens who are there to take caution and follow the safety instructions issued by the competent authorities."
In Kuwait, the Ministries of Health and Foreign Affairs recommended, in two separate statements on Saturday, to "avoid traveling to Tanzania and Equatorial Guinea at the present time, and until the announcement of the control of that virus, based on what was announced by the health authorities in these two countries in monitoring outbreaks of the virus."
The two ministries recommended that their citizens "in those countries and neighboring countries need to follow the preventive measures announced by the local health authorities and take the necessary preventive measures."
In Bahrain, the Ministry of Foreign Affairs called, in a statement on Saturday, "all citizens not to travel at the present time to Tanzania and Equatorial Guinea, in order to ensure their safety and preserve their health, after they announced an outbreak of Marburg virus disease in them."
And on Friday, the Saudi Public Health Authority recommended, according to a statement, to avoid traveling to the two African countries until the disease is "controlled."
And on Thursday, the Omani Ministry of Health said in a statement that "the virus is considered highly contagious, with a death rate of 60 to 80 percent," stressing that "travel to these two countries will be postponed unless absolutely necessary, provided that the necessary health precautions are taken."
The incubation period of the virus ranges from 2 to 21 days, and its most prominent symptoms include high fever, severe headache, severe malaise, severe watery diarrhea, abdominal pain and cramps, nausea, vomiting, and severe hemorrhagic symptoms, according to the World Health Organization.