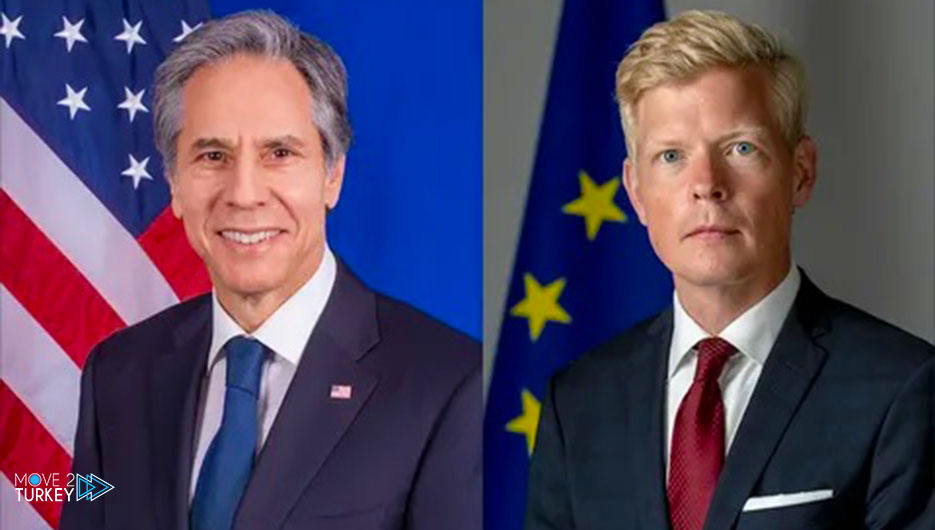 The UN envoy to Yemen, Hans Grundberg, discussed Tuesday with US Secretary of State Anthony Blinken.
"Efforts to move forward urgently towards a holistic political solution" to the Yemeni crisis.
Grundberg's office said on Twitter: "The UN envoy on Tuesday discussed efforts to move forward with Blinken.
And urgently, towards a comprehensive and inclusive political solution to end the conflict in Yemen," without further details.
And the American Al-Hurra channel reported, via its Twitter account, that Blinken had made a phone call with the UN envoy.
"Blinken and Grundberg discussed efforts to engage all parties in the peace process without preconditions and secure a ceasefire," she said.
Blinken stressed that "resolving the conflict in Yemen remains a top priority for US foreign policy," according to the same source.
The phone call comes a day after the UN envoy concluded a visit to Muscat, during which he held talks with Omani officials and others from the Houthi group.
Yemen has been witnessing a war for nearly 7 years, which has claimed the lives of more than 233,000 people.
And 80 percent of the population of about 30 million people depend on support and aid in the worst humanitarian crisis in the world, according to the United Nations.
The conflict has had regional spillovers since March 2015, when a coalition led by neighboring Saudi Arabia has been carrying out military operations in support of government forces.
This is in the face of the Iranian-backed Houthis who control several governorates, including the capital, Sanaa.