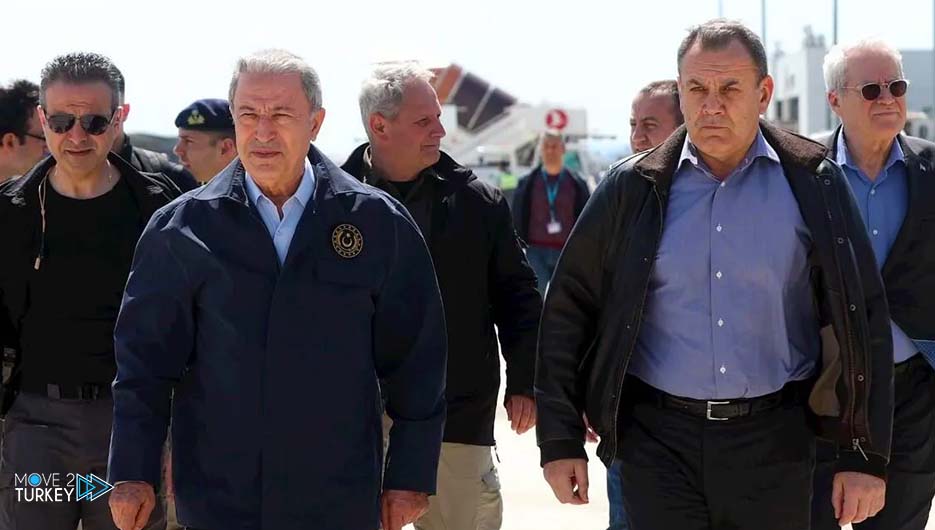 Greek Defense Minister Nikolaos Panagiotopoulos expressed his desire for continued rapprochement in Turkish-Greek relations.
In a statement to the Greek newspaper Ta Nea, Panagiotopoulos said that he enjoyed "excellent hospitality and a sincere and positive family atmosphere" during his visit to Turkey last Tuesday.
Panagiotopoulos stated that he met Defense Minister Hulusi Akar to improve the atmosphere of bilateral relations.
Panagiotopoulos noted that Tuesday's visit was the first by a Greek defense minister to Turkey in 20 years.
And he indicated that during his meeting with Akar, the need to calm tensions at the negotiating table and limit maneuvers outside the predetermined international maneuvers was discussed.
The Greek minister stressed that it is possible to increase cooperation between the two countries in combating problems such as climate change, fires and earthquakes.
He pointed out that the catastrophe of the earthquake that struck Turkey on February 6 created a "window of opportunity" with regard to bilateral relations, stressing by saying: "We need to take advantage of this opportunity."
Panagiotopoulos visited the Turkish state of Hatay last Tuesday at the invitation of his counterpart Akar.
On February 6, two earthquakes of magnitude 7.7 and 7.6 struck southern Turkey and northern Syria, followed by thousands of violent aftershocks, resulting in thousands of deaths and great destruction.​​​​​​​​​​​