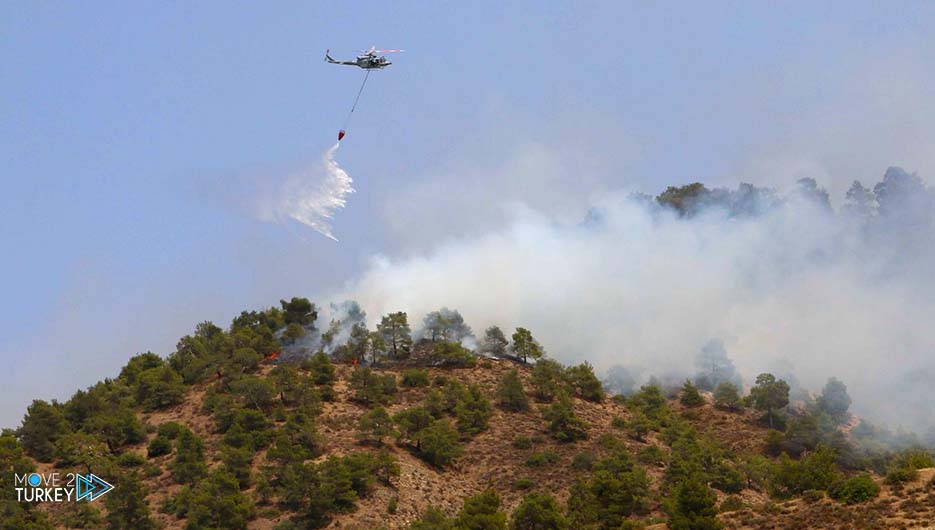 On Sunday, the Greek Cypriot administration appealed to the countries of the region to combat a fire that broke out again in a forest near the village of Alasa, Limassol district.
According to news circulating in the Romanian media, a fire broke out again in a forest near the village of Alasa, which broke out on Thursday and was extinguished.
Operations are continuing by land and air to extinguish the fire, which has expanded due to the wind and is now threatening nearby residential areas.
Government spokesman Konstantinos Limpiotis said that the Foreign Ministry had contacted Israel, Lebanon, Egypt and Greece to request help.
He pointed out that the 3 helicopters that Jordan sent to the region are actively participating in fighting the fire.
He stated that investigations are underway into the reasons for the renewed outbreak of the fire after it was extinguished.
It is noteworthy that the Turkish Republic of Northern Cyprus, mediated by the United Nations, after the outbreak of the fire on Friday, August 5, offered assistance to the administration of southern Greek Cyprus, which expressed its thanks to the Turkish side and indicated that there was no need for assistance because the fire had been extinguished.