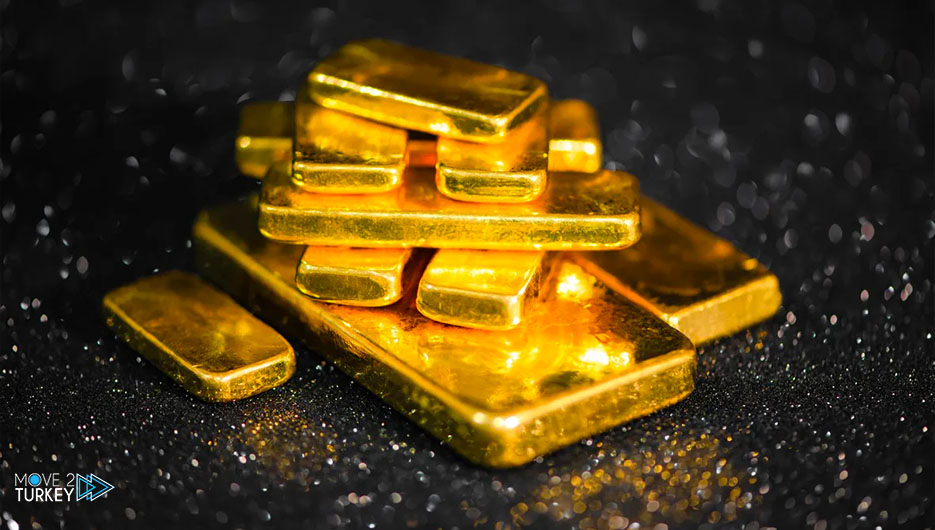 Gold prices rose on Friday, but the stability of the dollar limited the yellow metal's gains as markets awaited US jobs data later in the day.
And by 7:38 (GMT), gold in spot transactions rose 2.94 dollars, or 0.17 percent, to 1771.74 dollars an ounce.
And it increased in US futures contracts by $9.3, or 0.53 percent, to $1,772 an ounce.
But the prices of the precious metal contracts are still about $20, or 1.1 percent, lower than they closed last week.
Where the luster of gold faded with increasing expectations that the Federal Reserve (the US central) would tighten monetary policy earlier than previously estimated.
Gold's gains were limited by the stability of the dollar near its highest level since July 2020, amid uncertainty imposed by the new Corona mutant, "Omicron".
On Friday, the dollar index, which measures the performance of the US currency against a basket of six major competing currencies, rose 0.13 percent to 96.88 points.
An appreciation of the dollar reduces the attractiveness of gold, as it increases the cost of holding the smaller metal for holders of other currencies.
The US central bank is facing pressure to accelerate the withdrawal of monetary stimulus from the markets and raise interest rates in the face of accelerating inflation.
Inflation in the United States rose by 6.2 percent last October, at the fastest annual pace in 31 years, but the US Central Bank insists that the rise in inflation is "transient".
The Federal Reserve's tone changed last week, when its Chairman, Jerome Powell, testified before the US Senate's Joint Economic Committee.
It was about concerns that inflation will remain high for a longer period of time than expected.
The US jobs data for November is due later Friday.
Which gives a clearer indication of the direction of the US Central Bank at its next meeting in mid-December.
The tightening of monetary policy would support the dollar and reduce the attractiveness of gold.