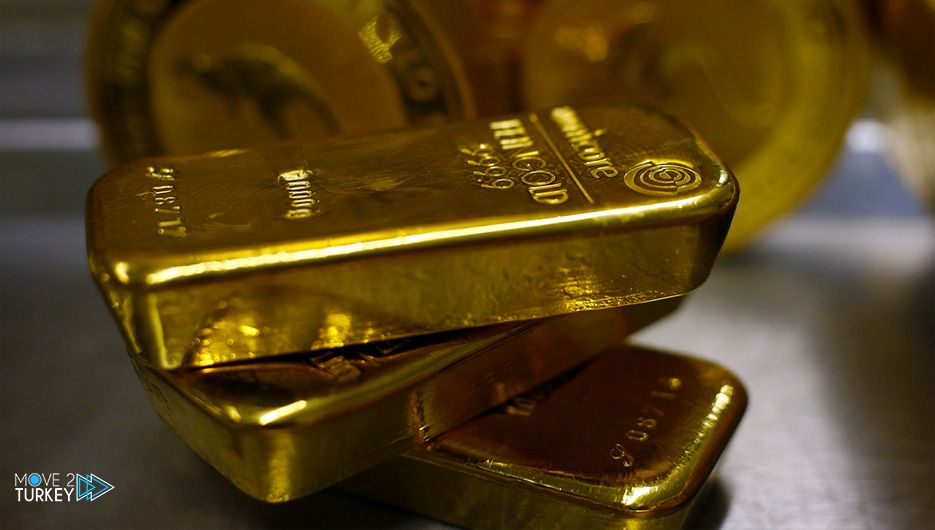 Gold prices fell on Tuesday, pressured by the dollar's rise and US Treasury yields, but prices remained above $1800 an ounce.
At the time (8:53 GMT), the yellow metal fell in spot trading by $6.52, or by 0.36 percent, to trade at $1801.21 an ounce.
And gold futures prices for December delivery fell 0.16 percent, or $7.4, to the level of $1,804 an ounce.
Meanwhile, the dollar index rose against six other major currencies by 0.04 percent at 93.84.
The yellow metal rose by 1 percent in the Monday session, to close at $ 1809.66 an ounce, near its highest level in a month.