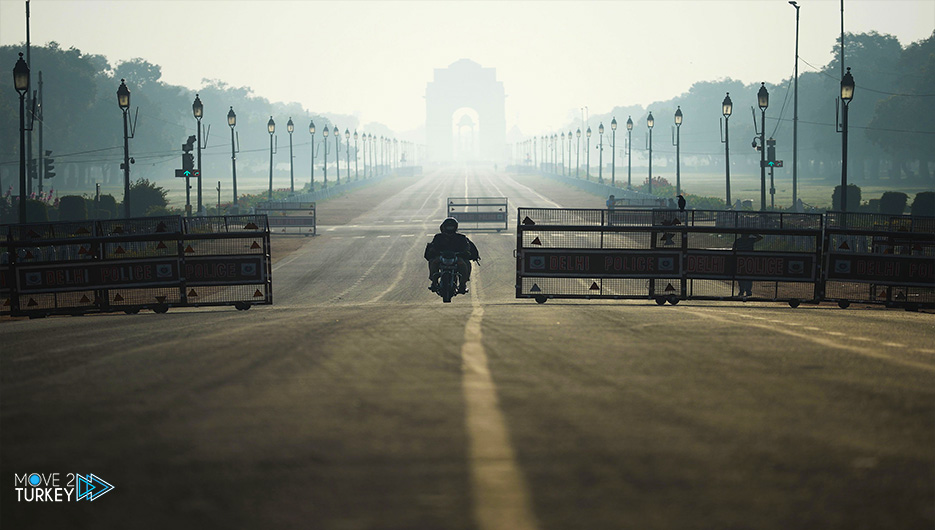 After the daily increase in the number of new cases of Coronavirus (Covid-19 -1963) and the escalation of the rogue virus in Turkey.
Where a complete closure order was issued in the country, starting at 19:00 on Thursday, for a period of 18 days.
As Turkish President Recep Tayyip Erdogan said in a televised address on Monday after a cabinet meeting.
He stressed the need to reduce coronary heart disease to less than 5,000 cases per day, "According to the decision, a full 18-day holiday will be implemented in Turkey," he said.
Within the framework of the decision, only health-related jobs, such as pharmacies, hospitals and similar cases, and public services such as water, electricity, telephone and gas, and some municipal services will work.
According to the decision, all shops, malls and public centers, including hairdressers, baths and sports centers, will be closed.
In addition to cultural centers, etc., sensitive government offices will operate in a limited number only.
During the aforementioned 18 days, restaurants that can send orders to homes will operate, and the private sector will also work as much as possible by working remotely.
Since the leave is limited to 18 days only, the government did not take economic measures to support workers in the private sector during the leave.
Government aid to the private sector includes allowances for unemployed workers and monthly rental assistance, and will be provided in accordance with previous instructions.
During a period of 18 days, travel between cities is prohibited, and it is only possible with permission from the governorates in the provincial capitals, provinces and governorates in small cities.
During this 18-day period, people will only be able to leave their homes to buy their essentials.
During this period, reservations of accommodation centers, as well as travel restrictions and intercity trips, will not be an exception, and will be closed.
Kindergartens, nurseries, and students will also not receive face-to-face training, and all exams will be postponed.
However, according to the government, general vaccination will continue in Turkey during this 18-day period.
So far, 22 million and 37 thousand and 837 doses of the Corona vaccine have been injected in Turkey, and 8 million 547 thousand and 27 doses have been received.
Turkish officials have also stated that their goal is to vaccinate people up to the age of 30 August, and according to Turkish Health Minister Fakhruddin Kuja, vaccines have been provided to achieve this goal.
According to experts, the most important goal of full leave is to reduce the number of people with coronary heart disease to 5,000 people a day and prepare to receive tourists.
And with an unusual increase in the number of infected people to more than 60 thousand, many western countries developed.
Among them, such as Germany, France, the United Kingdom, and the United States, Turkey is on the list of high-risk countries, and it has asked its citizens not to travel to this country.
This issue is vital and very important for a country that has a large amount of income in the tourism industry, which must be preserved in any situation.
Reports also indicate that more than 70% of Turkish hotels are on the verge of bankruptcy, and have already incurred huge losses.
Most of them were able to continue their economic lives with the help of the government, and if the tourist conditions in this country did not return to normal.
The bad consequences will await the hoteliers, and ultimately the Turkish economy.
Accordingly, some observers believe that if the Turkish government fails to curb the outbreak of the new Coronavirus.
With the reduction in the number of people infected with Covid disease, the country will soon have irreversible economic impacts.