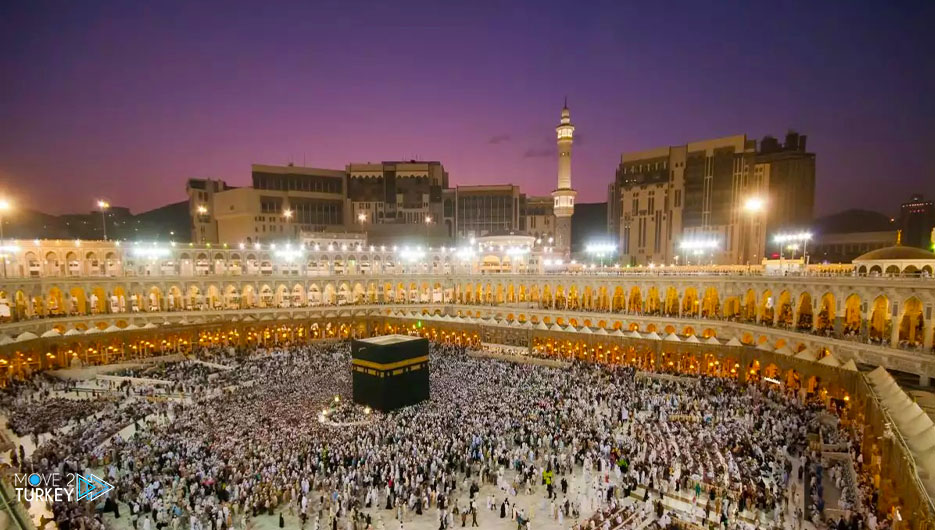 Makkah Al-Mukarramah, Kingdom of Saudi Arabia, received the first group of pilgrims to the House of God, which included 290 Turkish pilgrims.
And the official Saudi Press Agency (SPA) said Monday that a group of 290 pilgrims from Turkey arrived on Sunday to Mecca to perform Hajj for the year 1443 AH.
She pointed out that the Turkish regiment is the first of the pilgrims to reach Mecca.
The agency quoted the Turkish consul in Jeddah, Meta Zaimoglu, as praising the services provided by Saudi Arabia to the pilgrims.
One million pilgrims, including 150,000 from inside, will perform the rituals this year (1443 AH / 2022 AD), which will open for the first time after two years for pilgrims coming from outside the Kingdom after it was restricted to the interior due to the repercussions of the Corona virus pandemic.
While the 1442 AH season (2021 AD) witnessed the participation of only 60,000 from inside the Kingdom, which was preceded by 10,000 from within, compared to about 2.5 million in 2019 from around the world.