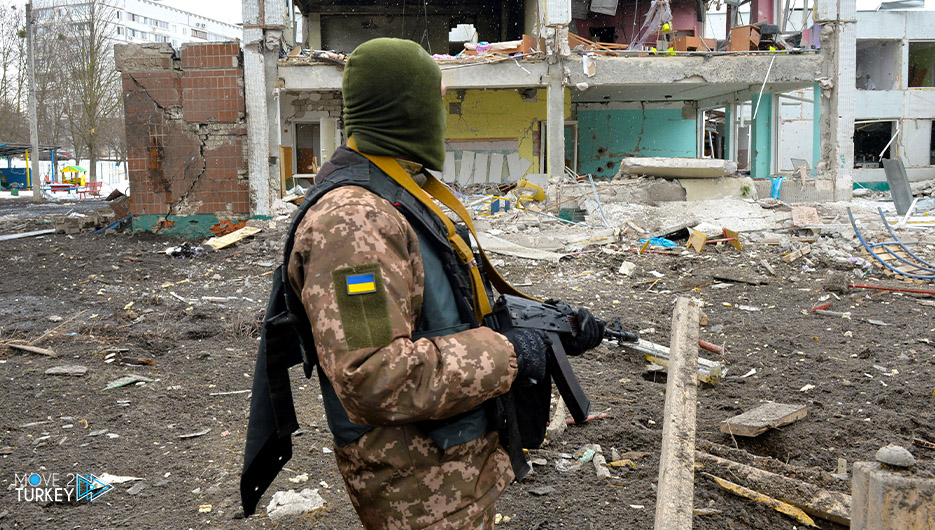 The prime ministers of Poland, the Czech Republic and Slovenia will travel to the capital, Kyiv, on Tuesday, accompanied by a delegation from the European Union, with the aim of showing solidarity with Ukraine against Russian military intervention.
In a tweet via his Twitter account on Tuesday, Czech Prime Minister Petr Viala said that he will travel to Kyiv today with his Polish and Slovenian counterparts Mateusz Morawiecki, Janez Jansza.
As well as Polish Deputy Prime Minister Jaroslaw Kaczynski, in their capacity as representatives of the European Council.
Fiala added that they will meet in Kyiv with Ukrainian President Volodymyr Zelensky and his Prime Minister Denis Shmygal.
He stressed that the aim of the visit to Kyiv is to express the open support of the European Union to Ukraine, and to emphasize its freedom and independence.
He stated that the arrangement for the visit was made in consultation with the President of the European Council, Charles Michel, and the President of the European Commission, Ursula von der Leyen, noting that they briefed the United Nations and international organizations about the visit.
On February 24, Russia launched a military operation against Ukraine, which has resulted in the flight of more than 2.5 million Ukrainians towards neighboring countries.
Moscow requires to end its military operation that Ukraine abandon any plans that would join military entities, including the North Atlantic Treaty Organization, "NATO" and take a position of complete neutrality, which Kyiv considers "the interference of its sovereignty."