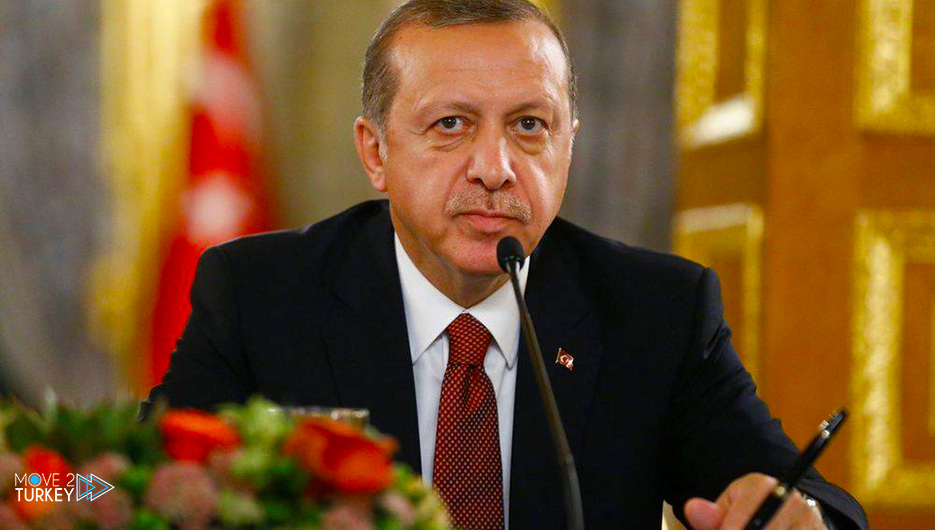 On Sunday, Turkish President Recep Tayyip Erdogan expressed his country's readiness to strengthen cooperation with Austria in the field of transporting natural gas from the Caspian and Mediterranean Seas to Europe.
The Communications Department of the Presidency of the Turkish Republic said in a statement that Erdogan discussed, during a telephone conversation with Austrian Chancellor Karl Nehammer, regional issues, including the Russian-Ukrainian war.
Erdogan expressed his satisfaction with the level of relations between the two countries during the recent period, according to the statement.
He pointed out that the Turkish community in Austria constitutes the strongest human bond between the two countries.
He stressed that giving Austria the necessary attention to the comfort and well-being of Turkish society will enhance the current positive atmosphere between Ankara and Vienna.
He stressed that Turkey will continue to make all efforts to establish peace between Russia and Ukraine.
Erdogan also expressed his aspiration to restart the existing mechanisms of relations between Turkey and the European Union and to make tangible progress regarding the lifting of entry visas for Turkish citizens to the European Union countries.
It also opened good chapters in the path of Ankara's accession to the union and the start of negotiations to modernize the customs union without delay.
He referred to Turkey's strategic position regarding the transfer of energy resources from the Caspian Sea and the eastern Mediterranean to Europe through Turkish territory.
He noted that Austria is an important natural gas distribution center in Europe, expressing Ankara's readiness to strengthen its cooperation with Vienna in this regard.