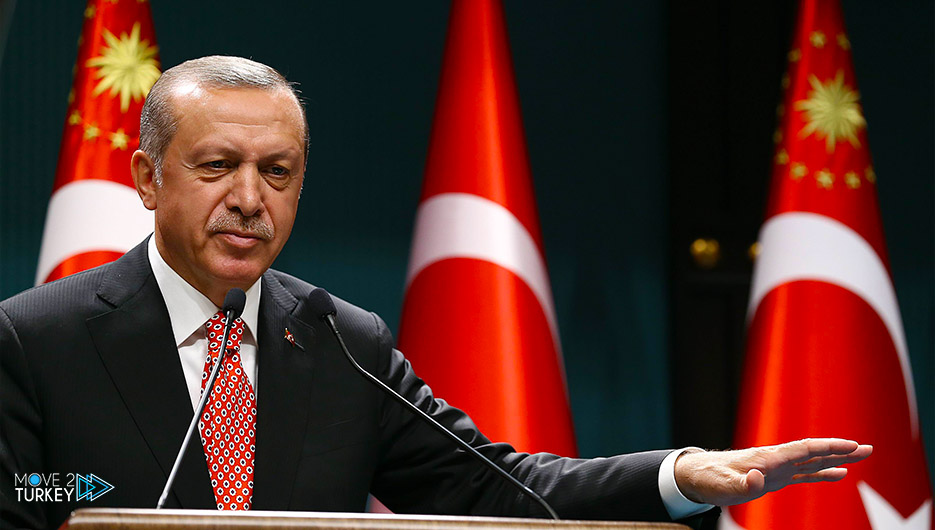 "We are determined to present our conceptions of the new constitution to our nation for evaluation in the first months of next year," Turkish President Recep Tayyip Erdogan said.
This came in a speech he delivered on Wednesday during his participation in the opening ceremony of the new judicial year in the capital, Ankara.
Erdogan made it clear that if a common text was reached on the new draft constitution for the opposition parties, it would be a great victory for Turkey.
He continued, "We expect the rest of the parties to unveil the new draft constitution they have prepared in the coming months."
And he added, "We are closely following the process of preparing the new constitution, and in cooperation with our partner in the People's Alliance (the National Movement Party), we are gradually completing the draft of the new constitution that we are preparing."
Erdogan expressed his belief that a reasonable text that would be adopted by the vast majority of the people, that was internally consistent, and that would meet Turkey's needs in the medium and long term, would be reached.
He added that the coup attempt that Turkey witnessed in mid-July 2016, is considered a turning point in the country's democratic history, as well as in terms of its judicial culture.
He added, "In the new judicial year, we will accelerate judicial reform efforts, which will comfort our justice system and our people."
He continued, "Our reform strategy is based on a free individual, a strong society, and a more democratic Turkey."
He added, "We have not subordinated concepts such as right, law, and human rights to any daily agenda or cheap politics, and we will not do that."
Erdogan indicated that they will present to Parliament a package of judicial reforms for approval as soon as possible.
He pointed out that legal, rational, logical, and constructive criticism of judicial decisions does not impede judicial work, but rather supports its development.
He explained that the most important lesson that can be learned from the past is that the independence and impartiality of the judiciary are of paramount importance in terms of adherence to the law.
Erdogan stressed that justice is the mainstay of the state, indicating that any system without it is doomed to failure.
He added that one of the most important functions of the executive authority is to provide all kinds of facilities that would increase the performance of the judiciary and establish its infrastructure.
He continued, "As in other fields, during our tenure in power in the country, we carried out many reforms in the judicial field.
The most recent of which is the strategic reform document in the judiciary that we unveiled in 2019, and the human rights action plan that we announced last March.