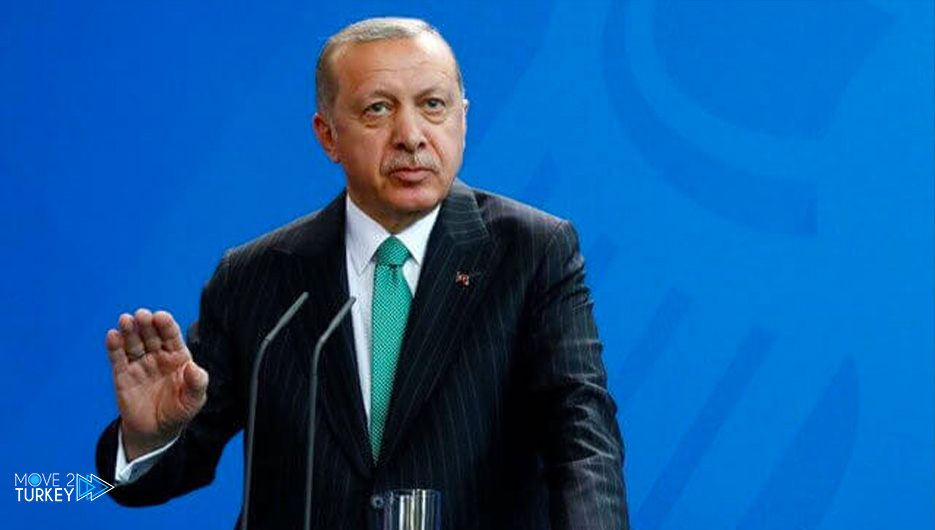 Turkish President Recep Tayyip Erdogan expressed on Saturday his confidence in the possibility of raising the volume of trade exchange with Africa to 50 billion dollars through joint efforts.
This came in a speech during the Turkish-African Partnership Summit held in Istanbul, and Erdogan stressed that "Turkey has never turned its back on Africa and the peoples of the continent."
"As a result of our joint efforts, we have brought Turkish-African relations to levels that were unimaginable 16 years ago," he added.
He stated that the volume of trade exchange between Turkey and the African continent exceeded $25.3 billion in 2020.
Erdogan added, "I am confident that we will raise the volume of our trade exchange to 50 billion dollars first, and then to 75 billion dollars through our joint efforts."
He noted that they are closely following the African Continental Free Trade Area Agreement, which entered into force on January 1, 2021.
And he added: "We strive for profit, development, and development together (with Africa), and walk hand in hand towards the future."
He continued, "We have expanded our presence throughout Africa through our institutions such as TIKA, Yunus Emre Institute, Maarif Endowment, Anadolu Agency, Turkish Airlines, and the Red Crescent."
Regarding the fight against the Corona epidemic, the Turkish president said: "We are aware of the lack of justice globally in accessing Corona vaccines, and the injustice done against Africa in this regard."
Erdogan added, "We plan to send 15 million doses of the Corona vaccine to Africa in the coming period."
Erdogan stated: "When our vaccine, "Turkovac" is ready, we will put it at the service of our people, our African brothers, and all of humanity."
Erdogan added: "I believe in the need to combine our efforts to represent Africa in the form it deserves in the UN Security Council."
He explained, "The struggle we are waging under the slogan 'The world is greater than five' is not only for us but for the benefit of our African brothers as well."
Erdogan stressed by saying: "It is a great injustice that there is no word or role in the decision-making of the Security Council for the continent of Africa, where 1.3 billion people live."
On separatist movements and terrorist organizations in Africa, Erdogan said: "As a country that has been fighting separatist terrorism for nearly 40 years, we know very well the security challenges faced by our African brothers."