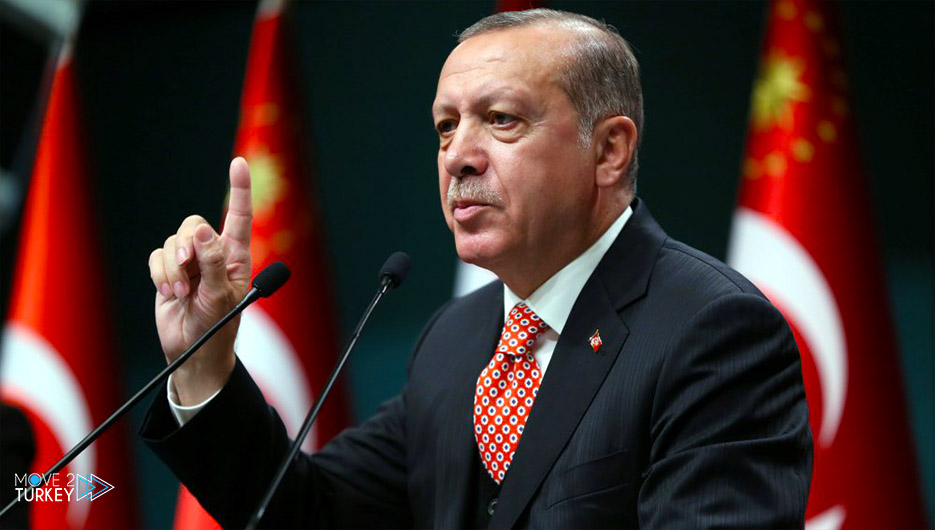 Turkish President Recep Tayyip Erdogan confirmed that his country has been held accountable and will continue to hold the "traitors" accountable for the July 15, 2016 coup attempt.
This came in a video message sent by Erdogan on the occasion of the fifth anniversary of the failed coup attempt carried out by the terrorist organization "Gülen" in mid-July 2016.
Erdogan said: "We have been held accountable and we will continue to hold the traitors accountable for the despicableness they have committed."
He pointed out that the coup attempt is "a document that draws a lesson from our history."
And he stated that "throughout the generations, every member of our nation will cling to our independence and our future whenever this unparalleled betrayal is remembered."
Erdogan stressed that those who threatened his country's territory using terrorist organizations "did not realize that they are strengthening our brothers by doing this."
He added that the various attacks that his country witnessed during the past eight years indicate the continuation of the Turkish people's struggle to defend their homeland.
"The purpose of the scenarios pushed by terrorist organizations with their various names is to bring our country to its knees, enslave our nation and plunder our lands," he said.
He pointed out that the double standards practiced against Turkey in international forums are "another aspect of the same scenario."
He continued, "Those who think that they are using our country as a shield for their safety and comfort do not understand that we have a great civilization and historical heritage."
Erdogan wished God's mercy for the 251 martyrs who spent the night of the coup attempt, and the health and wellness of the wounded and injured.
He pointed out that what happened on the night of the coup "showed us how those traitors who pointed their guns at their state and people and shed innocent blood can turn into the most despicable creatures in the world."
He added, "Those who come from areas thousands and tens of thousands of kilometers away under the pretext of fighting terrorism and smear our logic with blood and tears, are outraged because they failed to push Turkey to the same fate."
He pointed out that his country has made efforts and sacrifices to ensure peace, stability, and security in the region.