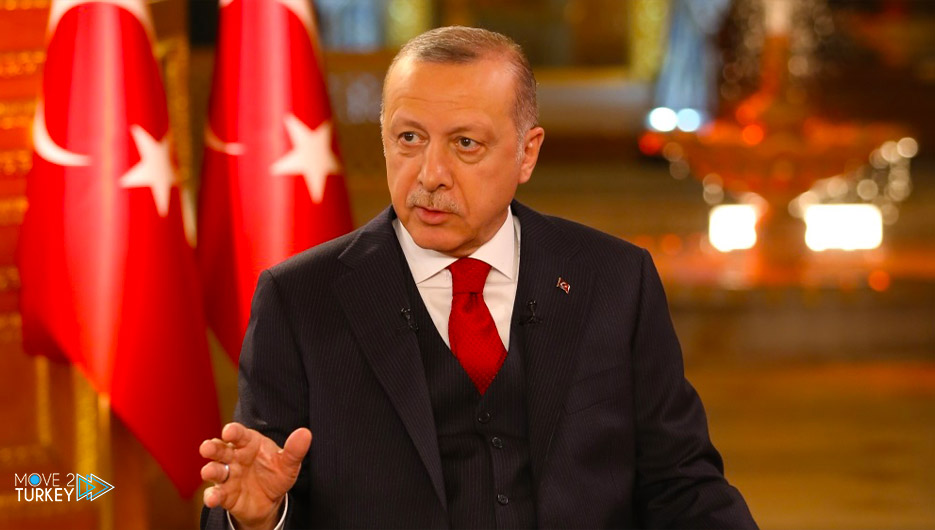 Turkish President Recep Tayyip Erdogan stressed that the economic program they are implementing is based mainly on achieving growth based on what the country's economy requires.
This came in a speech delivered by the Turkish President Monday at the presidential complex after a government meeting.
He said, "We are implementing an economic program based on achieving growth through what our economy requires in terms of investment, increasing job opportunities, production and exporting, and achieving a trade surplus."
He stressed that his government would not raise interest rates, saying, "On the contrary, we will continue to lower interest rates."
The Turkish president promised to raise the wages of employees and retirees to counter the rise in international prices.
Erdogan pledged to increase the wages of workers next year, based on the figures reached by the Turkish economy, in order to achieve justice for them.
He said, "We continue to implement our economic program to stop the rise in prices on the one hand and increase the wages of all categories on the other hand."
He stressed that Turkey has become a sovereign state that determines its political and security priorities, and it has become a strong state that develops and implements its economic and social programs.
On the other hand, the Turkish President announced that in the government meeting, they decided that all state institutions should adopt the name "Türkiye" in their correspondence instead of "Turkey" (in foreign languages).