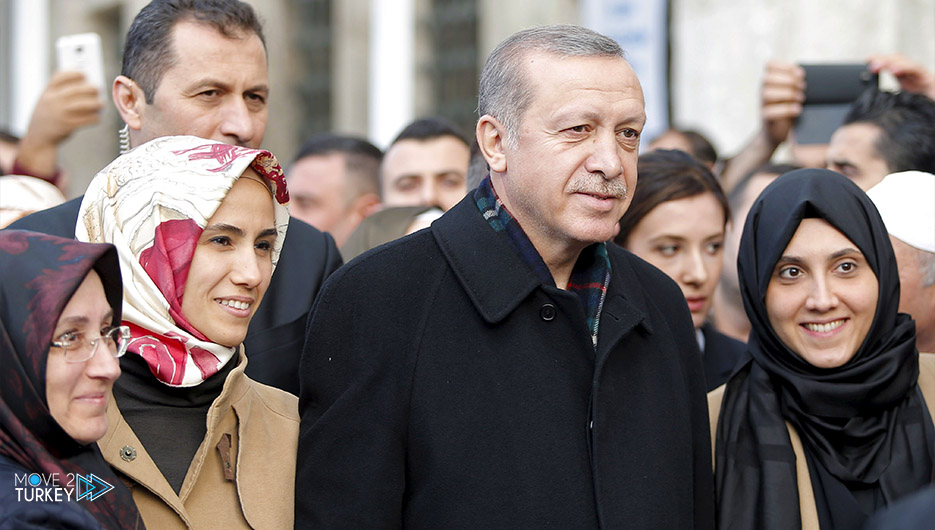 President Recep Tayyip Erdogan said that Turkey gave women the right to run and vote before many European countries.
This came on Sunday in a video message marking the 87th anniversary of granting women the right to run and vote in elections in Turkey.
He added: "Our women's right to run for office and vote much earlier than their counterparts in Europe is an important indicator that reflects our nation's view of women."
Erdogan pointed out that the "guardianship mentality" that prevailed after the death of the founder of the republic, Mustafa Kemal Ataturk, did not continue this vision set by Ataturk (regarding women's participation in political life).
He continued, "Those who distinguished between our women according to their appearance and clothing, obstructed women's use of their constitutional rights, foremost of which is the right to run for office," referring to the restrictions that were imposed in the past on veiled women.
And he added: "Although our women obtained the right to run and vote in 1934, they began to use their right freely with the Justice and Development Party" (it came to power in 2002).
President Erdoğan pledged to continue working to find solutions to the problems that women suffer, particularly violence against women.