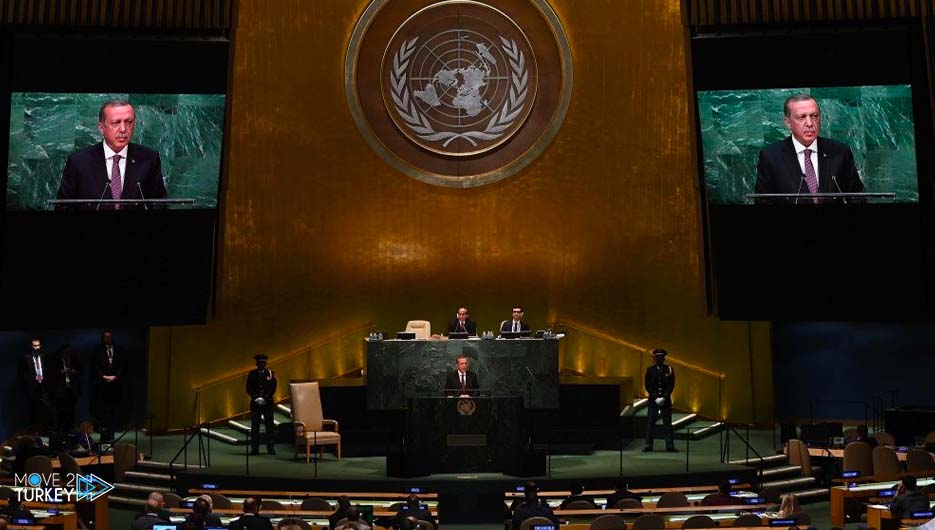 Turkish President Recep Tayyip Erdogan reaffirmed the necessity of carrying out radical reforms in the structure of the United Nations.
This came in a statement he made to reporters at the conclusion of his visit to the American state of New York to participate in the 78th session of the United Nations General Assembly.
Erdogan said: "If the United Nations is not able to carry out reforms and adapt itself to the spirit of the times, it will not be able to accomplish the peacekeeping mission, and the war between Russia and Ukraine is the best example of this."
He explained that Turkey's calls to reform the structure of the United Nations and the UN Security Council are accepted by many countries around the world.
He pointed out that the international order established according to the international conditions of World War II has now clearly demonstrated its inadequacy at the present time.
The Turkish President stressed that the United Nations Security Council is a platform where confrontations are discussed, not peace.
He continued: "The United Nations becomes ineffective when its Security Council members become actors in the war."
On the other hand, Erdogan pointed to the export of 33 million tons of grain thanks to the Trans-Black Sea Grain Initiative concluded with Turkish and international mediation.
In response to a question about relations with Moscow, Erdogan said: "We will continue our relations with Russia in a positive way. Because the issue that concerns us a lot is that we care about the Thrace region being a center for natural gas."
He pointed out that Turkey currently imports about half of its natural gas needs from Russia and can increase the amount.