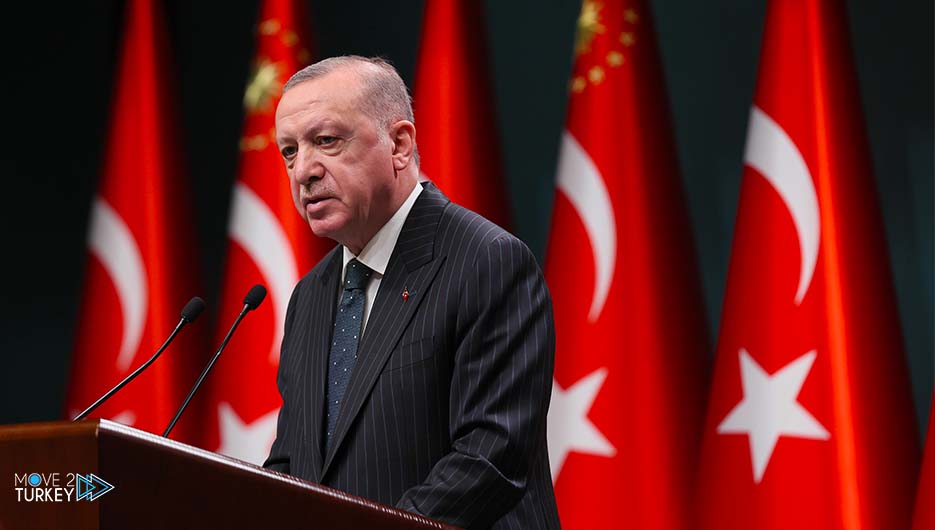 The Turkish President stressed that the Istanbul Canal project has nothing to do with the Montreux Charter, As the Turkish President stated that this project will establish the independence and sovereignty of Turkey.
According to the Anatolia News Agency, Turkish President Recep Tayyip Erdogan met with young people as part of the "Library Meetings Series" held at the Presidential Palace in Ankara.
In response to a question about the benefits of the Istanbul Canal project and whether it aims to withdraw from the Montreux Agreement,
Erdogan said, "This Canal, which is 43-42 kilometers long, will connect the Black Sea to the sea of Marmara."
Erdogan also added that Montreux was an agreement on the Bosphorus.
Here we will have the possibility of establishing our independence and absolute sovereignty.
He said, "The Istanbul Canal has nothing to do with the Montreux Agreement as this project will bring us more peace and prosperity."
The Turkish president added: Istanbul will achieve great wealth in this project and pressure on the Bosphorus Strait and the surrounding area will be eased.
Regarding the decision to withdraw from the Istanbul agreement, Erdogan affirmed: "Unfortunately, the implementation of this agreement did not show any respect for women's rights in our country and the world."
Currently, 11 countries in the European Union are about to leave. Our constitution opposes and does not accept violence against women.
Erdogan concluded by saying that "violence against women is forbidden in our religion."
We will reach an agreement that is fairer, more beautiful and stronger and will continue to do so.
The Turkish President also said, in response to another question about the recent statements of Italian Prime Minister Mario Draghi: "The statements of the Italian prime minister are extremely rude and inappropriate."