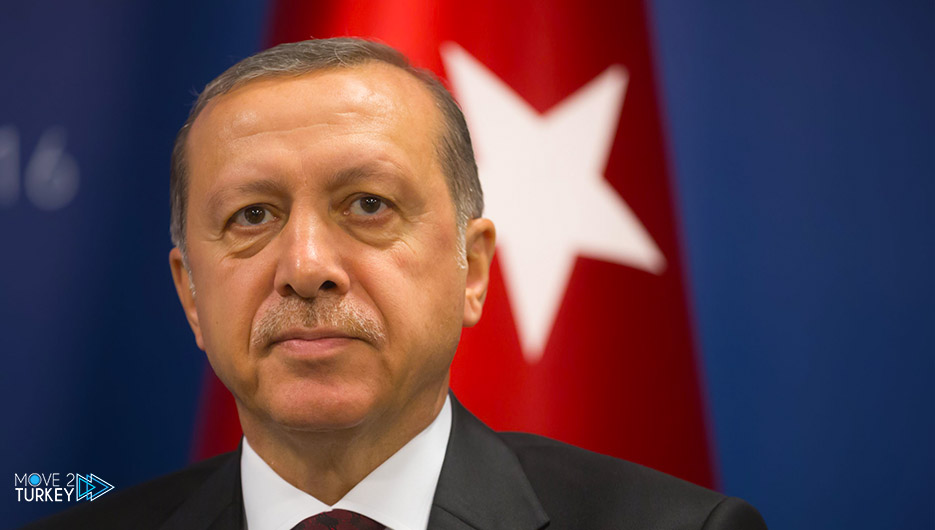 President Recep Tayyip Erdogan received the delegation of the International Federation of Democrats in the Presidential Office of Dolmabahce.
In his speech here, President Erdogan said: "I salute all my brothers and sisters who run and work under the umbrella of the International Democratic Federation to serve our citizens abroad, and I thank them for their sacrifices."
"As human beings, we have been saving our lives for 1.5 years by looking into the reality of the coronavirus pandemic.
This epidemic, which has claimed the lives of many people, including our friends, loved ones, and relatives, is slowly losing its effect with the spread of the vaccine.
We see life returning to its old rhythm in almost every field from education to commerce and from politics to diplomacy, along with normalization, the damage caused by the pandemic is starting to show.
The views reflected from gas stations and markets in England over the past few days are just one example of the disruption caused by the pandemic in supply chains.
Over time, similar problems are likely to occur in other countries.
"As economic hardship increases in the post-Corona era, xenophobia and hostility to Islam will spread even more.
The pressures you are subjected to, the complaints submitted to our foreign missions, and the statistics on hate crimes reveal dangerous dimensions of hostility to Islam and the Turks.
Of course, our country will continue to pursue this issue that directly threatens the peace, security, and well-being of our citizens with its relevant units.
Our Foreign Ministry and Presidency for Turks Abroad and Related Communities will continue to keep this issue on the agenda."
On the other hand, cultural racism is a global problem that affects not only us and our citizens but also all foreigners and immigrants in Europe.
Our NGOs that take the lead and embrace this cause will enhance our cooperation with other Muslim and immigrant communities.
I see great benefit in the IDF intensifying its work by putting this issue more on its agenda."