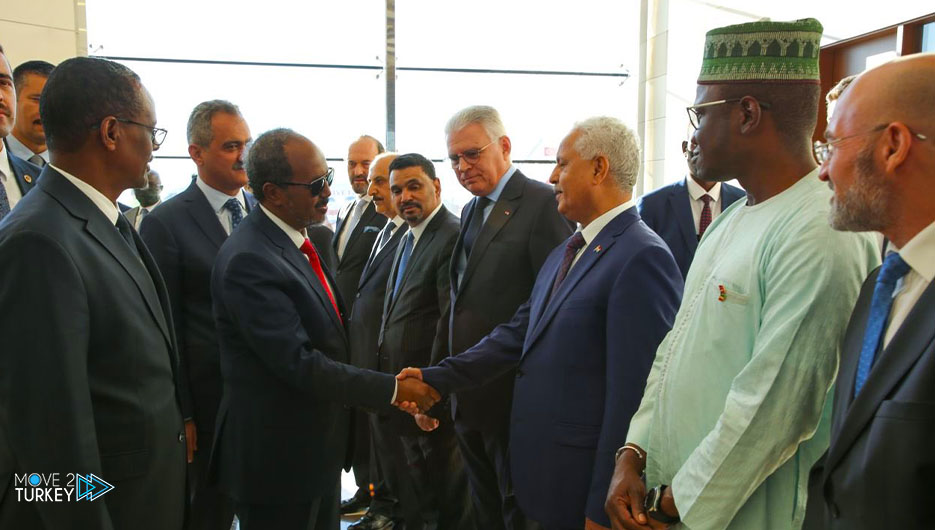 Turkish President Recep Tayyip Erdogan on Wednesday received his Somali counterpart Hassan Sheikh Mohamud at the Presidential Complex in the capital, Ankara.
An official reception ceremony took place in the complex's courtyard, which began with the playing of the national anthem of both countries, then salutations on the military podium and the presentation of the leaders of the two countries and their delegations to the other.
After the official reception ceremony, Erdogan and his Somali guest went inside the complex to start their bilateral meeting.
It is expected that Erdogan and Sheikh Mahmoud will chair an expanded meeting that includes the delegations of the two countries, followed by a joint press conference.