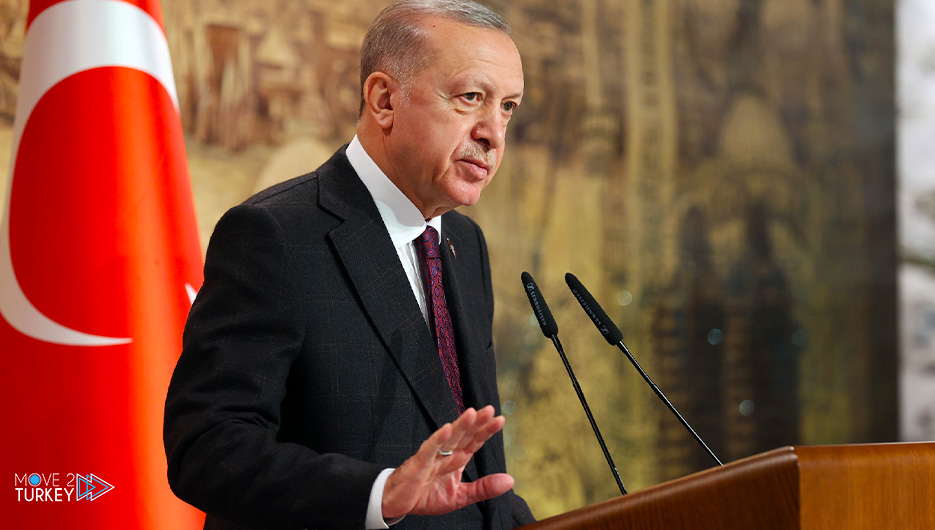 Turkish President Recep Tayyip Erdogan said that his country's exports amounted to $221 billion (during 2021), and reached the highest level in the history of the republic on an annual basis.
This came in a speech during his participation in the meeting of the advisory council of the Justice and Development Party branch in the state of Gaziantep (south), on Saturday.
"Our exports amounted to $221 billion, and reached the highest levels in our history on an annual basis," he said.
Erdogan made it clear that Turkey achieved economic growth over the past year, placing it in second place (after China in the Group of Twenty).
He indicated that Turkey achieved a growth rate of 1.8 percent, while the global economy witnessed a contraction of 3.4 percent last year.
"With the growth of 7.2 percent in the first quarter, 21.7 percent in the second quarter and 7.8 percent in the third quarter of 2021, we have consolidated our success in the previous year," he said.
He expressed his belief that the Turkish economy will complete the year 2021 with double-digit growth figures.
The Turkish president indicated that Turkey compensated significantly during 2021 for its losses in tourism last year, adding, "The year 2022 will be a much better year for our tourism sector."
"While investments in the world have stopped, our country continues to attract investments, and our organized industrial zones, factories, and facilities are working hard, producing and exporting," he said.
He expected Gaziantep's exports this year to reach $12 billion.