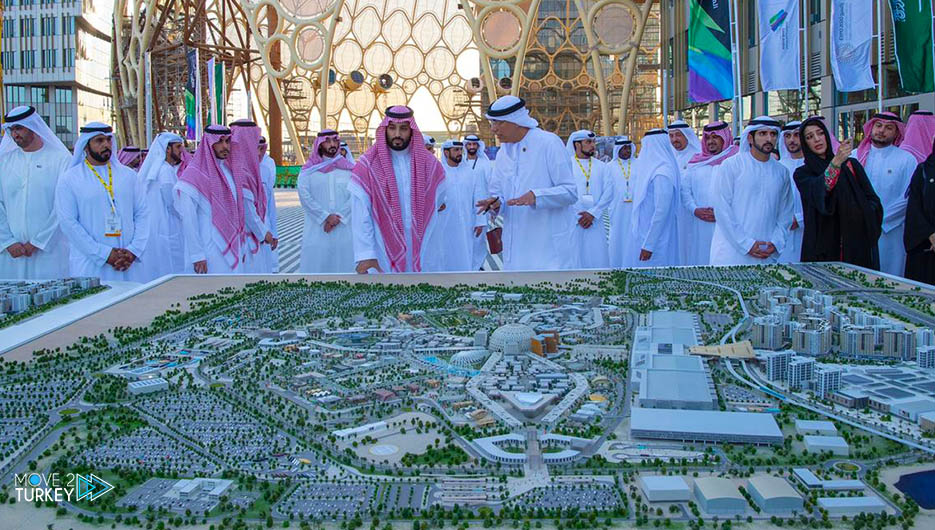 Turkish President Recep Tayyip Erdogan on Tuesday met UAE Vice President Sheikh Mohammed bin Rashid Al Maktoum at the Expo 2020 Dubai.
The meeting took place on the second day of President Erdogan's visit to the United Arab Emirates.
Erdogan and Al Maktoum, who is also the prime minister and ruler of Dubai, chaired the bilateral meeting of the two countries' delegations.
"During my visit to Expo 2020 Dubai on the occasion of the Turkish National Day, I was grateful for the warm welcome at the Leaders Pavilion," Erdogan wrote in the exhibition's honor book.
He continued, "I would like to thank my dear brother Al Maktoum for his hospitality under the slogan Connecting Minds and Creating the Future. I congratulate the United Arab Emirates on the success of Expo 2020."