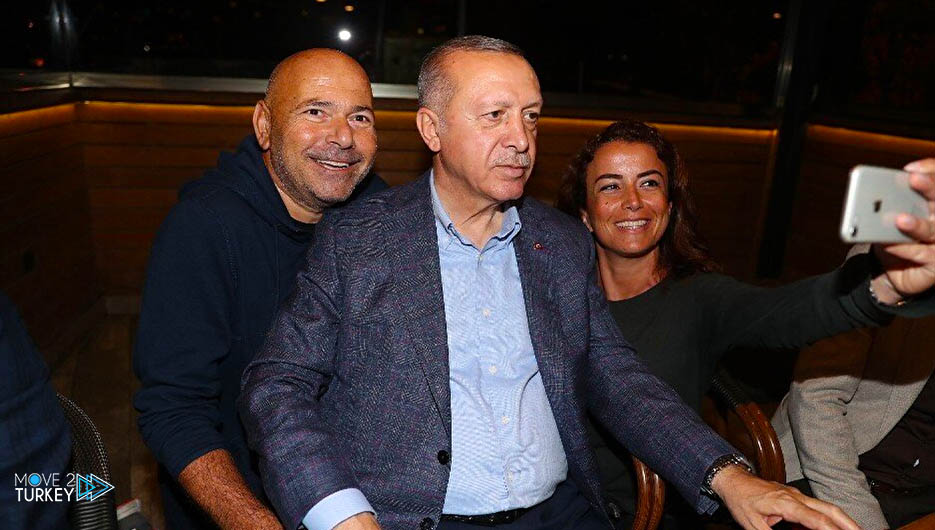 On Saturday, Turkish President Recep Tayyip Erdogan met a number of citizens during his visit to a cafe in Istanbul.
President Erdoğan visited Hitam Kurt, head of the women's wing of the Justice and Development Party branch in the Kasirkaya neighborhood of Sari Yer district, in the European side of Istanbul, at her home.
After the meeting, Erdogan visited a café in the "Gumush Dora" neighborhood of "Sari Yer" district, met with a number of citizens, drank tea and exchanged conversations with them.
Upon leaving the café, President Erdoğan exchanged greetings with citizens who had gathered in front of the café.