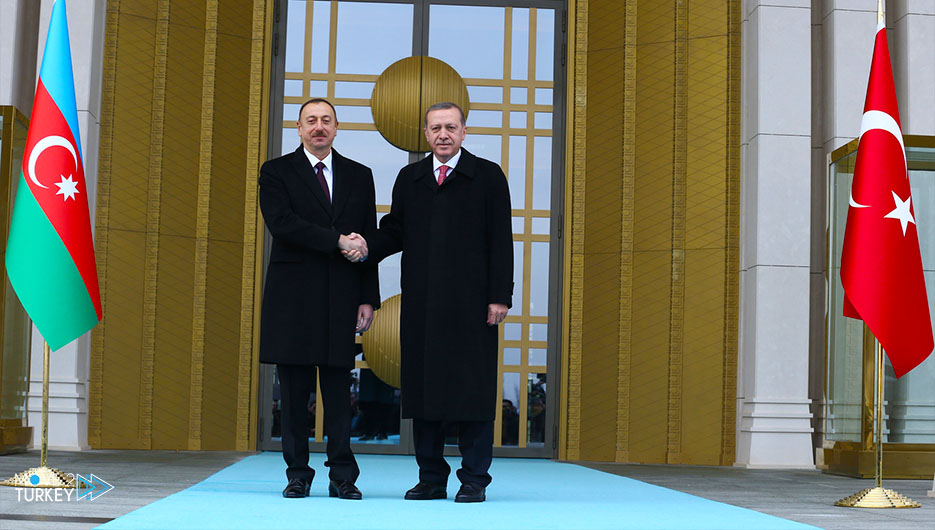 Turkish President Recep Tayyip Erdogan congratulated Azerbaijan on the 103rd anniversary of the liberation of the capital, Baku, by the Caucasus Islamic Army on September 15, 1918.
In a tweet on his Twitter account on Wednesday, Erdogan expressed his congratulations to "friendly and brotherly Azerbaijan" on the anniversary of Baku's liberation from the Bolshevik occupation.
The Turkish president called for mercy to the martyrs of the Islamic Caucasus Army, led by Commander Nuri Pasha and his companions.
Nuri Pasha led the Caucasus Islamic Army, which he and his brother Enver Pasha, the Ottoman Minister of War, founded.
For the liberation of the Caucasus from the Bolshevik occupation at the request of the Muslims of Azerbaijan and Dagestan in 1918.
The Muslims of Azerbaijan and Dagestan provided great support to the army during its entry into the southern Caucasus and took the initiative on a large scale to join in order to fight in its ranks against the Bolshevik forces and the Armenian gangs.
The army was able to impose its control over important cities and strategic areas, such as Ganja, Koigay, Salian, Aksu, Kurdemir, and Shamakhi, after it imposed its control over the capital, Baku, after fierce fighting.