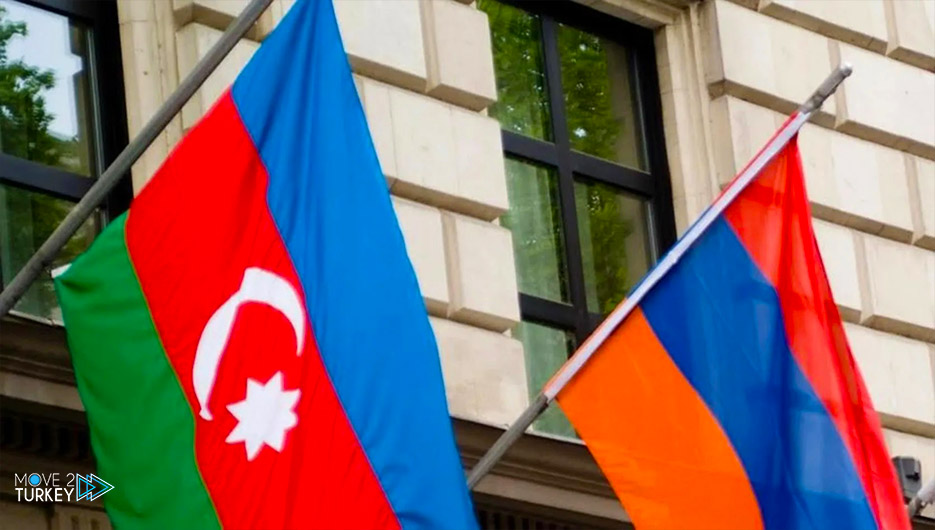 Turkish President Recep Tayyip Erdogan said that the atmosphere at the present time is suitable for achieving lasting peace between Azerbaijan and Armenia and making progress towards the desired normalization more than ever.
This was stated at a press conference held on Tuesday with his Azerbaijani counterpart Ilham Aliyev.
Regarding Azerbaijan's relations with neighboring countries, Erdogan stated that "it is necessary to define borders and mutual recognition of them, and good neighborly relations are based on this basis."
And he added: "If Armenia shows a sincere will with Azerbaijan, there will be no obstacle to Turkey's normalization of relations with it."
He added, "There will come a day when we will travel directly from Zangazur in Azerbaijan to Istanbul, and this will enhance the region's logistical importance."
Erdogan noted that the Azerbaijani government succeeded in reviving the liberated areas from the Armenian occupation within a short period.
He emphasized that the Azerbaijanis who were forced to leave their homes due to the Armenian occupation will be able to return to their lands within a short period thanks to the ongoing investments.
He added, "Azerbaijan continues its efforts to develop this region with a development model that sets an example for the whole world, and Turkey will stand by brotherly Azerbaijan with all its capabilities to revive these regions."
He stated that the projects of transportation lines that are being built in the Karabakh region will not only serve Turkey and Azerbaijan, but also the entire region.
"I assure once again that Turkey will respond to every positive step that is taken in order to establish lasting peace in the region," he added.