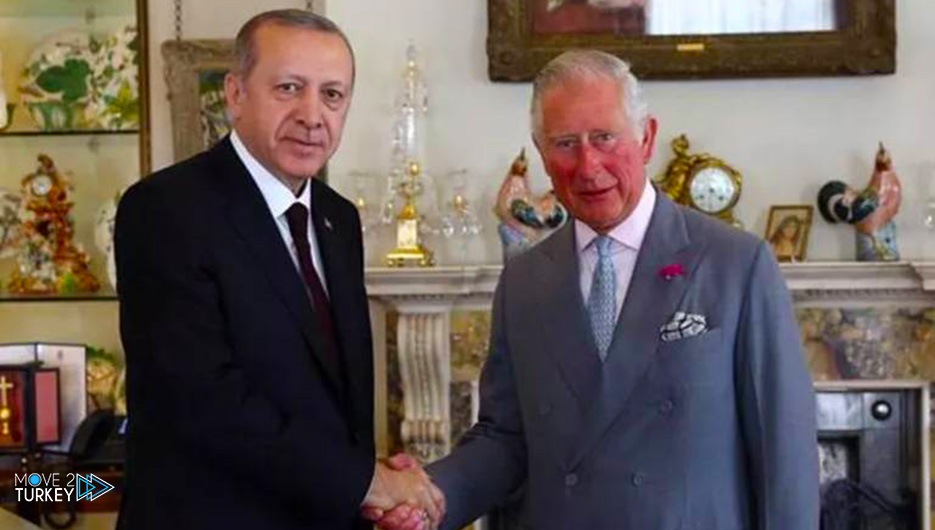 Turkish President Recep Tayyip Erdogan discussed with King Charles III bilateral relations between Turkey and the United Kingdom.
This came in a phone call on Tuesday, in which Erdogan expressed his condolences on the death of Queen Elizabeth II, according to a statement issued by the Turkish Presidency Communication Department.
Erdogan expressed his confidence that relations between the two countries based on strategic partnerships, alliances and strong cooperation in many areas will develop in the new phase as well.