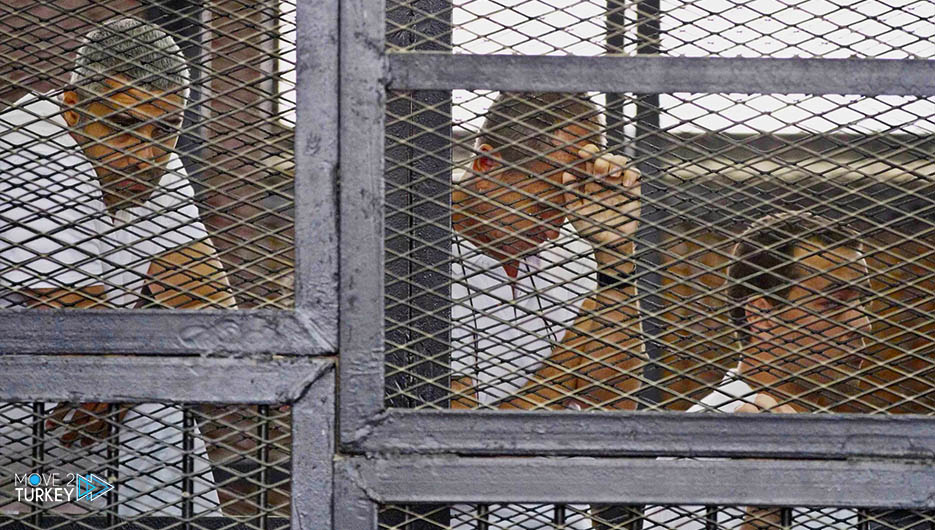 On Wednesday, Egypt's highest appeals court ruled definitively upholding the prison sentences against 15, including Brotherhood leader Mohamed Badie.
There are also officials under the late President Mohamed Morsi in the case known in the media as "communication with Hamas."
And the official Egyptian News Agency reported that "the Court of Cassation, in its session held on Wednesday, issued a final and final ruling upholding the sentences of the Criminal Court issued to life imprisonment (25 years) and 10 years against 15 people, including Badi'."
She explained that "the appeals submitted by them in the case were rejected after they were convicted of crimes, including communicating with foreign organizations and bodies outside the country and coordinating with armed violence organizations inside and outside Egypt."
The Court of Cassation's ruling included the dismissal of the criminal case against the group's leader, Essam El-Erian, due to his death.
It also included "the rejection of the appeal submitted by 10 of those sentenced to life imprisonment, namely Muhammad Badie (the Brotherhood's guide) and Khairat al-Shater (the deputy guide).
and Muhammad Saad al-Katatni (the group's leader and former Speaker of the People's Assembly), and leaders of the group, including Muhammad al-Beltagy.
The ruling also included the rejection of the appeal submitted by 3 of those sentenced to 10 years in prison, including Essam El-Haddad and Ayman Ali (two former assistants to Morsi).
The appeal submitted by Muhammad Refa'a al-Tahtawy and Asaad al-Sheikha (chairman and deputy of the Presidential Office during Morsi's era) against the sentence of 7 years in prison each was rejected.
According to the Egyptian newspaper "Al-Shorouk" (privately), the 78-year-old Brotherhood guide, who is considered by the authorities to be a "banned" group, faces 9 definitive sentences of life imprisonment, a verdict of acquittal, and awaits judicial decisions in 5 other cases.
On September 11, 2019, the Criminal Court issued these rulings against those leaders of the group, in addition to the termination of the case against Morsi due to his death on June 17 during one of the case sessions.
In December 2013, the former Public Prosecutor, Counselor Hisham Barakat, ordered Morsi and 34 others to be referred (both in the presence and in absentia) to the previous charges, which the defendants and Hamas denied.
The relations between the authorities in Egypt and the Hamas movement currently, according to observers, appear to be good after years of accusations by the Egyptian media that the movement has usually denied supporting the commission of terrorist operations in Egyptian territory.
And last May, following an Egyptian intervention to stop an Israeli war in Gaza and announcing support for the reconstruction of the Strip.
More than once, Hamas thanked Egypt and its president, Abdel Fattah el-Sisi.