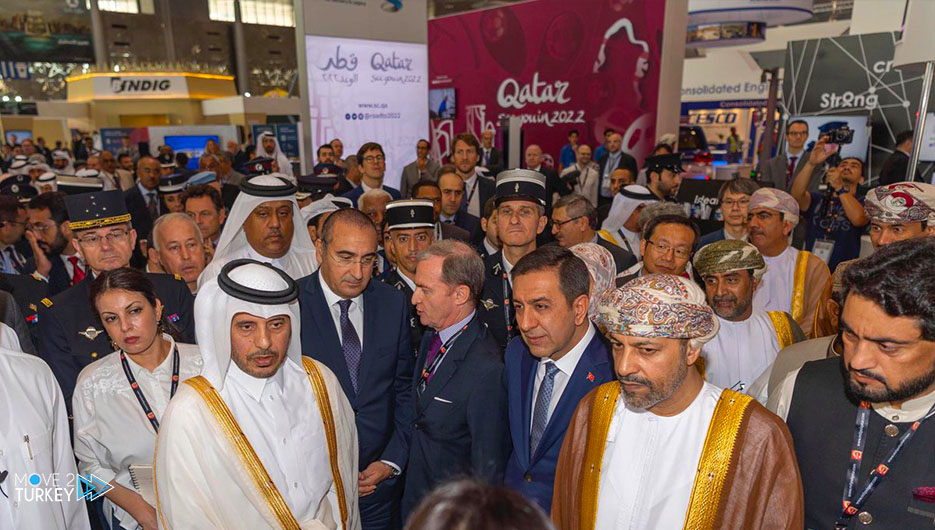 The 14th edition of the "Milipol Qatar" exhibition, which is specialized in the security sector, kicked off in the Qatari capital, Doha, at the Doha Exhibition and Convention Center.
The three-day exhibition will witness the participation of 220 exhibiting companies from 22 countries from Europe, the Middle East, North America and Asia, including 99 companies from Qatar and 4 companies from Turkey.
The exhibition was inaugurated by Qatari Prime Minister Sheikh Khalid bin Khalifa Al Thani in the presence of Deputy Commander of the Turkish Gendarmerie Halis Zafer Koç, Deputy Director of the States Administration Mustafa Git, Head of Logistics Services in the Coast Guard Colonel Ercan Sinvardar, Head of the Support Unit in the General Directorate of Turkish Security Yavuz Kilinc, and Turkey's Ambassador to Doha Mustafa Coxo.
Four Turkish companies specialized in the security and defense industries will participate in the exhibition, namely "Nurol Makina", "Ares Shipyard Shipyard", Desan Shipbuilding Company, and "Kyosur Military Clothes Industry".
The participating companies display the latest technologies, products and equipment for the internal security and civil defense sectors.
The exhibition will also host several security seminars during its holding period, focusing on the safe management of major events and means of enhancing cybersecurity.
The exhibition represents a link between global manufacturers, users, and security and safety experts, according to its organizers, during which the latest products and innovations dedicated to security and public safety in the Middle East are presented, and opens the door to many deals in this field.