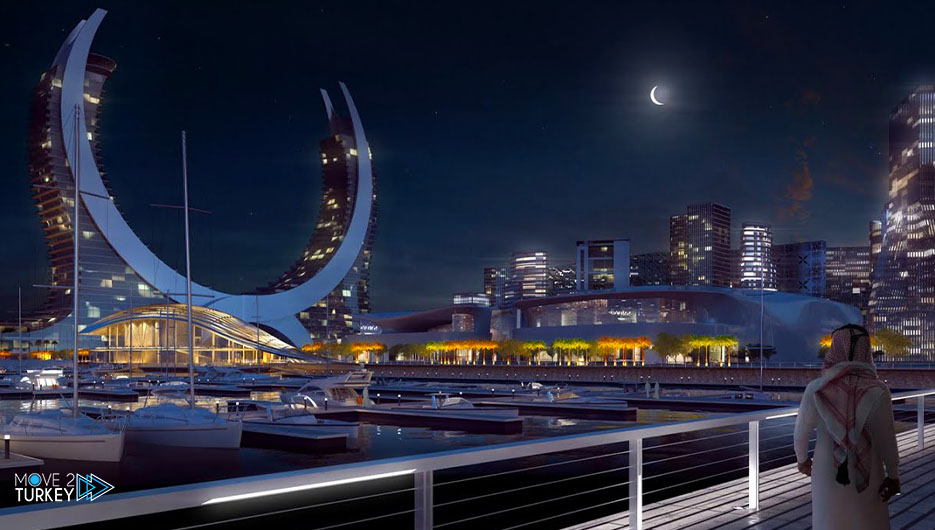 Al Jaber Towers in the Lusail area of ​​the Qatari capital, Doha, lit up on Thursday-Friday night with the flags of Turkey and Qatar on the occasion of the sixth anniversary of the Turkish "Democracy and National Unity Day".
The Al-Jaber towers were lit up with the phrase "On the Day of Democracy and National Unity, July 15, the Turkish people will not forget the position of the Emir of Qatar and his people."
After that, the two towers were adorned with the flags of Turkey and Qatar, and the image of President Recep Tayyip Erdogan and Sheikh Tamim bin Hamad Al Thani, as an expression of permanent solidarity between the two countries.
Sheikh Tamim was the first leader in the world to denounce the failed coup that was carried out by a limited group of soldiers affiliated with the terrorist organization "Gülen" to control the rule in Turkey 6 years ago.
Turkey celebrates this day annually, to commemorate the thwarting of the coup attempt that was planned and executed by elements of the terrorist organization "FETÖ" on July 15, 2016.
The failed coup attempt was met with massive popular protests in most cities, forcing the putschists to withdraw their vehicles from the cities and thwarting their plan.