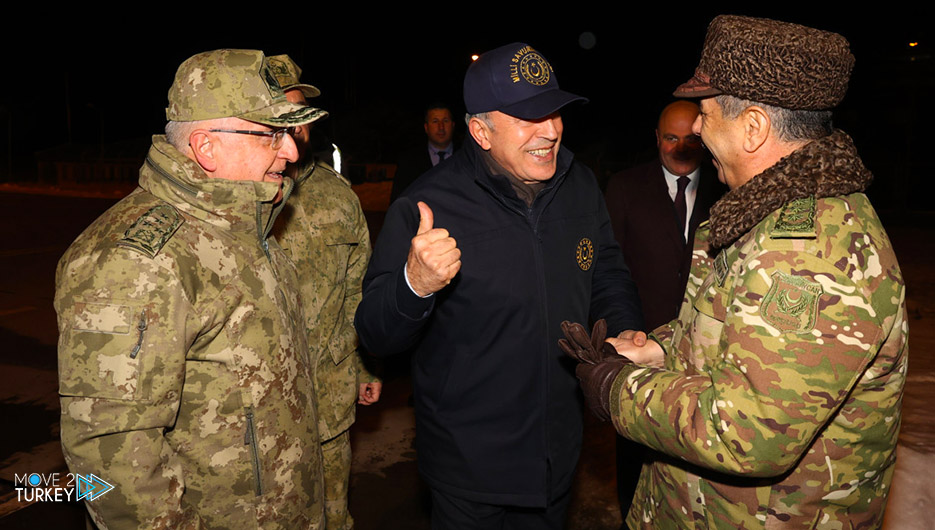 Turkish Defense Minister Hulusi Akar discussed with his Azerbaijani counterpart Zakir Hasanov and Georgian Janshir Borchuladze cooperation in the field of military exercises between their countries.
This came in a tripartite meeting that included Akar, Hasanov and Borchuladze on Wednesday in Kars, eastern Turkey.
The meeting took place within the framework of the "Winter 2023" military exercises, which began on January 18th.
The ministers exchanged views on training and military cooperation between the three countries, as well as discussing regional developments.
Tomorrow, Thursday, Akar, Hasanov and Borchuladze will attend the "Distinguished Observer Day" activities in the framework of the winter maneuvers.
The military maneuvers, which are considered the largest in the history of the Turkish Republic, continue under the supervision and management of the Ninth Corps Command of the Turkish Armed Forces.
One thousand and 758 soldiers from 17 countries, most notably Germany, Azerbaijan, Kazakhstan and Britain, are participating in the maneuvers.