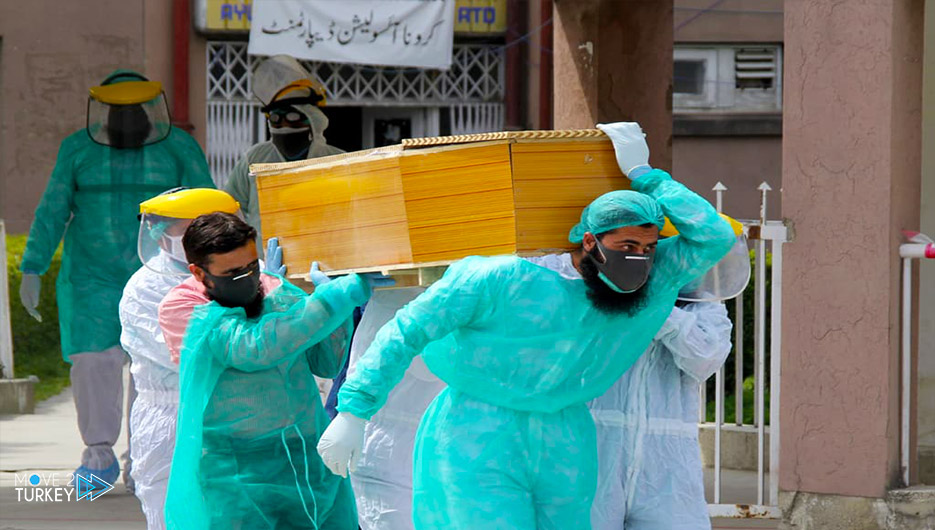 On Saturday, the Pakistani Ministry of Health announced that 95 new deaths from the Coronavirus had been recorded during the past 24 hours, which is the highest daily toll since last June.
The ministry said in a statement that 4,720 new infections were reported during the past 24 hours.
Thus, bringing the total number of injuries to one million and 63 thousand, deaths to 23 thousand and 797, while 959 thousand and 491 recovered.
The total number of active cases currently in the southern Asian country is 79,837.
Despite the authorities' attempt to expedite the nationwide vaccination campaign, Pakistan is suffering from a fourth deadly wave of the Coronavirus, with infections ranging between 4 and 5 thousand for 11 days in a row.
More than 33 million doses of vaccine have been administered in Pakistan so far, with more than 8 million fully vaccinated in the country of 200 million.