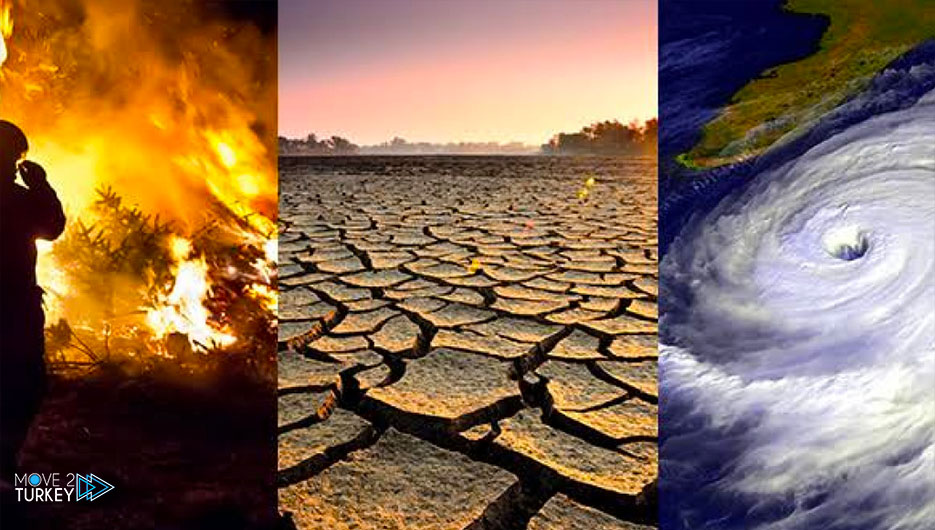 The head of the International Energy Agency, Fatih Birol, announced that the commitments made by countries in the fight against climate change will be monitored.
He added that there will also be a penalty for warning countries that do not fulfill their commitments at the Climate Summit in 2023.
and an assessment of developments at the Twenty-sixth Conference of the Parties to the United Nations Framework Convention on Climate Change (COP26).
International Energy Agency (IEA) President Fatih Birol said that the COP presidency has tasked the IEA until 2023 with monitoring the implementation of commitments in the fight against climate change.
"This data will show how far countries are complying with their commitments or how late they are, but there will be no penalties, there are no legal penalties for any of the commitments made so far.
Some countries enact sanctions as laws, but there are no international sanctions for this, maybe there will be in 2023.
"An inventory will be prepared to reflect commitments to work, and it is likely that this inventory will be assessed at the COP 2023 meeting in the United Arab Emirates."
Birol noted that it is critical to fulfilling the financing commitments made in the fight against climate change.
"The biggest problem in the fight against climate change is the inability to solve the problem of financing.
More than 90 percent of the world's emissions will come from developing countries, but only 20 percent of clean energy investments go to these countries."
Birol stressed that the annual funding of $100 billion that developed countries pledge to provide to developing or underdeveloped countries is not enough.
"The need for these countries is $1.1 trillion a year, but even a tenth of that cannot be met, this is a very important issue.
In countries such as Europe, North America, and Japan, capital somehow caters to energy projects, but there are many barriers to money reaching developing countries.
There are 600 million people in Africa who do not have access to electricity and there are a billion people in the entire world, and worse still, 2.6 billion people in the world use wood or dung for heating and cooking.
This is a big problem, respiratory problems in women and children "These diseases are one of the top three causes of premature death in the world."
Developed countries have committed $100 billion in financing annually to developing countries, but they have not been able to achieve this goal.
The COP26 presidency announced before the summit that $100 billion in funding could only be provided in 2023.