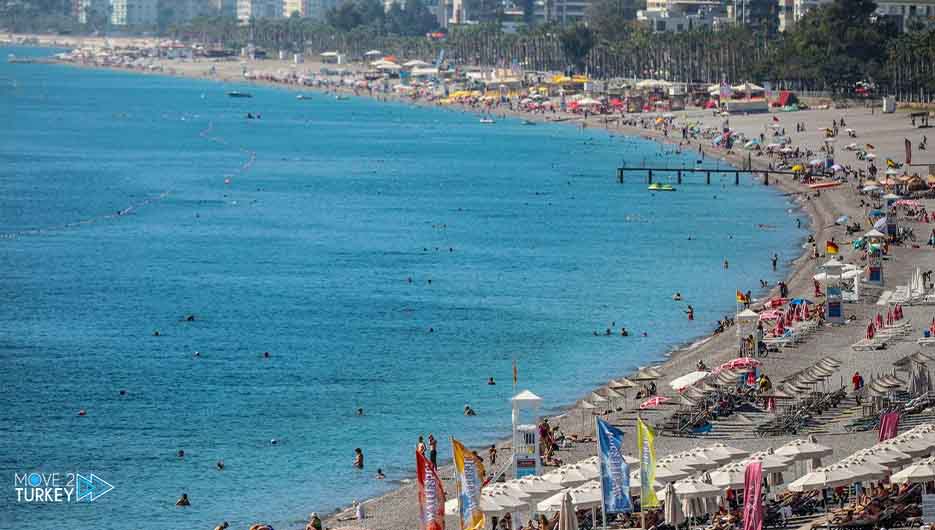 Citizens and tourists took advantage of the warm weather in the state of Antalya, in southern Turkey, on Saturday, and went down to the sea, while other regions of the country were witnessing winter weather.
And Antalya, overlooking the Mediterranean, witnessed sunny weather today, after intermittent rains throughout the week.
The beaches of KonyaAlti, Lara and Sarisu were crowded with tourists and citizens wishing to enjoy the warm weather, as the temperature reached 20 degrees.
While some preferred to lie on the beach in the sun, others swam in the sea and the children enjoyed playing in the sand.