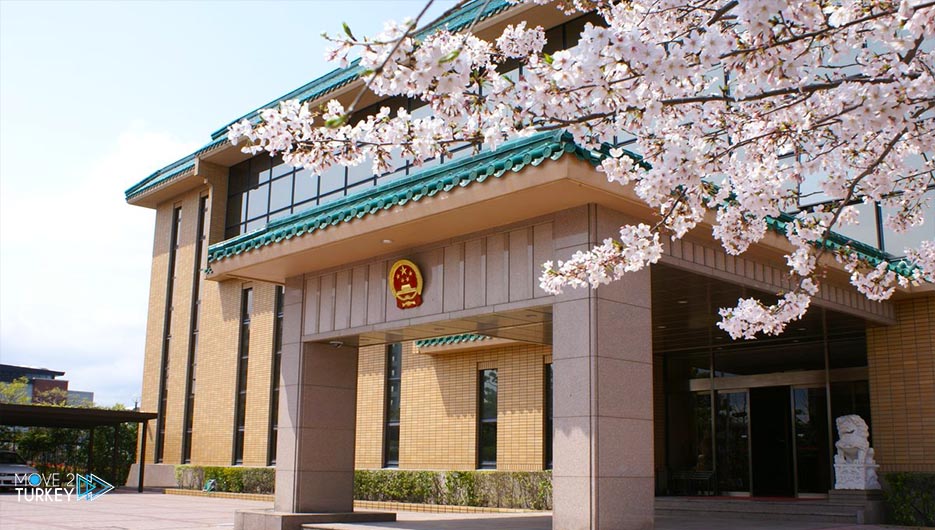 On Sunday, the Chinese embassy in Tokyo retracted a social media post depicting the United States as "bringing death to Muslim countries."
And the Chinese embassy published on its Twitter account a drawing of the angel of death wearing the flag of the United States.
And he visits Muslim countries with his sickle that carries the flag of Israel before removing it later.
The drawing depicts bloodshed from the gates of Iraq, Libya and Syria that were opened by the angel of death, as he proceeded to knock on the door of Egypt.
Above the graphic, the embassy wrote in Japanese, "This is what happens when the United States brings democracy."
However, the post of the Chinese embassy account received unexpected reactions.
Among the comments on the drawing were written: "Is this an act worthy of an embassy?" And "I panicked," which forced the Chinese embassy to retract its publication.
In turn, the US Embassy in Japan commented on the Chinese post on the same site.
"Thank you to our Japanese friends who reacted to the abhorrent sharing," she said. "This exemplifies another example of the alliance between the United States and Japan rooted in shared values."